What Are Varicose Veins? Everything You Need to Know About Varicose Veins

There's no hiding varicose veins. They show up as bulging, bluish lines on your legs and are often at their worst when you stand up. For many people, varicose veins and spider veins (smaller, red lines that crop up on the legs) are simply cosmetic issues. But for others, these twisted, enlarged veins can cause pain, inflammation, and restless legs syndrome.
Varicose veins are essentially veins that have become twisted, enlarged, and overfilled with blood. They most commonly occur in the legs and can cause various symptoms, including leg pain, heaviness, cramping, itching, and restless legs. While varicose veins can affect people of any age, they are most common in adults over 50.
What is the difference between varicose veins and spider veins?
Varicose and spider veins are both types of vein conditions that can cause the veins to become enlarged, twisted, or stretched. They can both be painful and cause various symptoms, such as heaviness, aching, cramping, and fatigue. Although they share some similarities, there are also some key differences between the two conditions.
Varicose veins are larger than spider veins and usually found on the legs. They result from weakened valves in the veins that allow blood to flow backward and pool in the veins. This can cause the veins to enlarge and bulge. On the other hand, Spider veins are smaller than varicose veins and don't bulge out of the skin's surface.
I have a swollen vein in my buttocks — is it a varicose vein?
Varicose veins can occur anywhere in the body but are most common in the lower extremities of the body, such as the legs, thighs, and feet. If you have a swollen or bulging vein in your buttocks, it could be a varicose vein. But how can you tell if the swollen vein in your buttocks is a varicose vein? There are a few key characteristics to look for:
The vein is usually enlarged and twisted.
The vein may be blue or dark purple.
The vein may be lumpy or bulging.
You may feel pain or aching in the affected area.
The skin over the vein may be thin and discolored.
If you have any of these symptoms, you should see your vein doctor or a vein specialist for a diagnosis. The vein doctor can determine if you have varicose veins and recommend the best course, including compression stockings and minimally invasive procedures.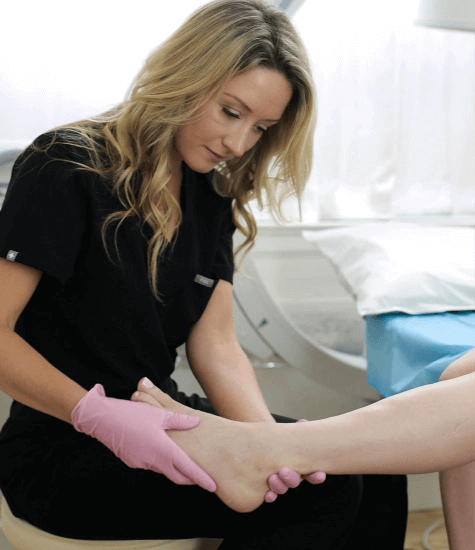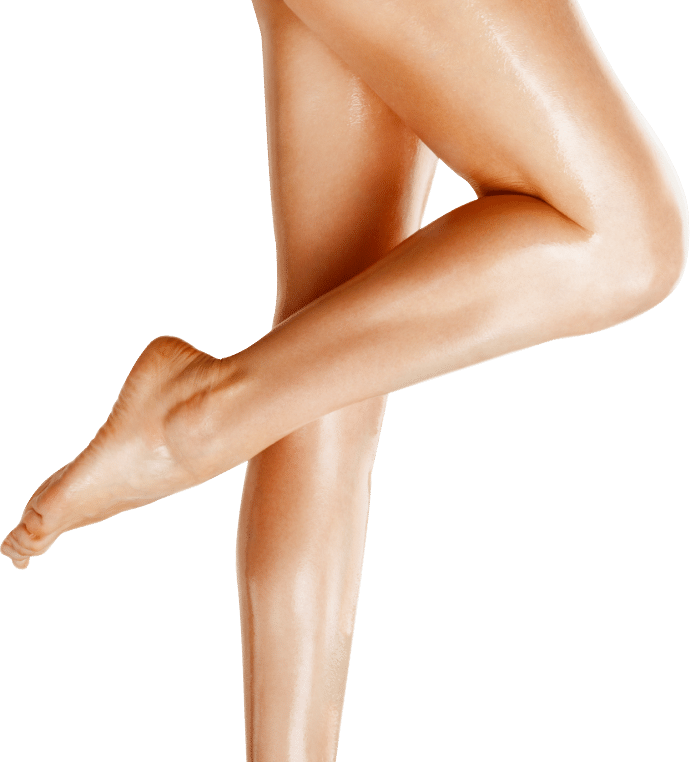 BOOK AN APPOINTMENT
Do you have any symptoms? Consult now with one of the Best Vein Specialist in New Jersey
Your information is encrypted and secure. By registering you confirm that you accept Terms and Conditions and Privacy Policy
What is the root cause of varicose veins?
The root cause of varicose veins is a condition called venous insufficiency. This is when the valves in your veins stop working properly and allow blood to pool in your legs. The vein valves are responsible for keeping blood flowing in the right direction, but if they are damaged, blood can flow backward because of gravity and pool in the veins. This can cause the veins to become enlarged. Venous insufficiency is a chronic condition that worsens over time.
Numerous factors can contribute to venous insufficiency, including:
Age
Pregnancy
Obesity
Sitting or standing for long periods
Sedentary lifestyle
Family history of venous insufficiency or varicose veins
What are the symptoms of varicose veins?
If you have varicose veins, you may have one or more of the following symptoms:
Aching or throbbing pain in your legs
Itching around one or more of your veins
Burning or tingling sensations in your legs
Heavy or tired feeling in your legs
Swelling in your legs
Muscle cramps in your legs
Restless legs
Skin ulcers or open sores on your legs
Which specialist treats varicose veins?
If you have varicose veins, you may be wondering which specialist you should see. The answer is a phlebologist. Phlebologists are experts in treating venous disorders, such as varicose veins, spider veins, and venous ulcers. They use a variety of treatments, including sclerotherapy, laser ablation, and venaseal, to treat the root cause of varicose veins and remove the superficial veins. If you have the signs and symptoms of vein disease or varicose veins, please schedule an appointment with your nearest vein doctor in New Jersey.
How do you diagnose varicose veins?
Varicose veins are most often diagnosed during a physical examination. Your doctor may look for bulging, twisted veins, particularly in your legs. Varicose veins are most commonly seen in the leg and are described as tortuous, dilated superficial veins. These veins are visualized through the overlying skin and appear bluish in color. Varicose veins may be asymptomatic or present various symptoms, including heaviness, aching, fatigue, burning, itching, restless legs, and cramps. In more severe cases, varicose veins may lead to ulceration, bleeding, and thrombophlebitis.
The most important factor in diagnosing varicose veins is the clinical history and physical examination. A careful history should focus on the onset and character of symptoms, any precipitating or relieving factors, and any associated conditions. The physical examination should assess for the presence and distribution of varicose veins and any evidence of skin changes or ulceration. To check for more serious problems, your doctor may also order an ultrasound to determine whether your valves are functioning properly.
Doppler ultrasound is the most commonly used imaging modality and can assess for the presence of venous reflux, which is the main underlying cause of varicose veins. After a thorough diagnosis and evaluation, the vein doctor will curate a treatment plan, which may include compression stockings, exercise, and minimally invasive treatments, such as radiofrequency ablation, laser ablation, venaseal, ambulatory phlebectomy, and sclerotherapy.
New Jersey Vein Treatment is a group of state-of-the-art medical centers for vein treatment specializing in the latest minimally invasive treatments. Our vein doctors diagnose and treat the root cause of your vein problems to ensure safe and consistent results without downtime. You can find our board-certified vein doctors in Paramus, Clifton, or Woodland Park. Please schedule an appointment at your nearest medical center for vein treatment in New Jersey.
FEATURED POSTS BY VEIN DOCTORS
NJ Vein Doctors

Meet our team of New Jersey Vein Treatment Specialists
Vein Treatments are covered by most major medical insurances, including Medicare. Call us today to verify your insurance for FREE >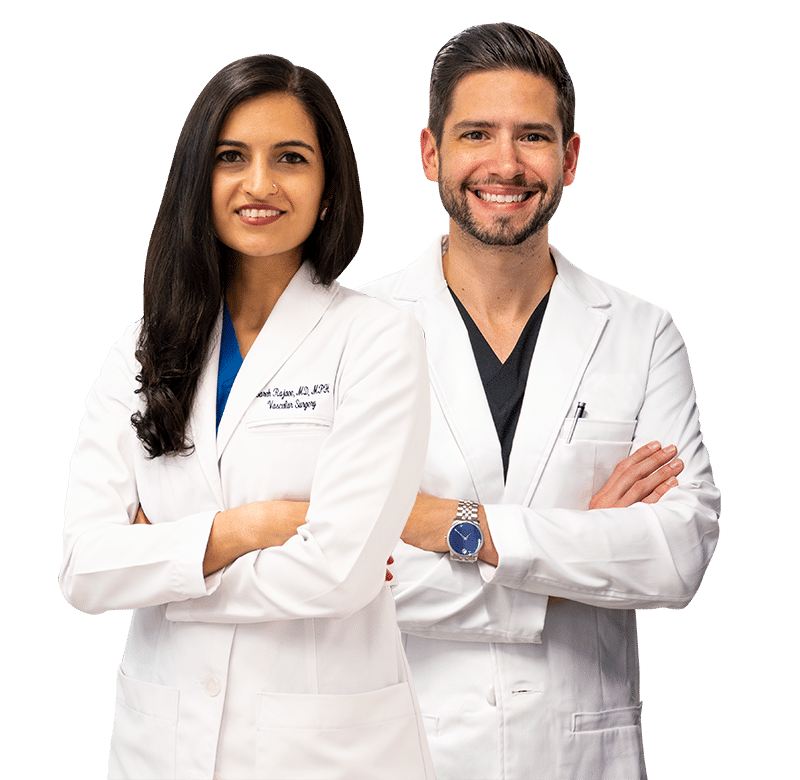 Meet our Team of Top Vein Specialists in New Jersey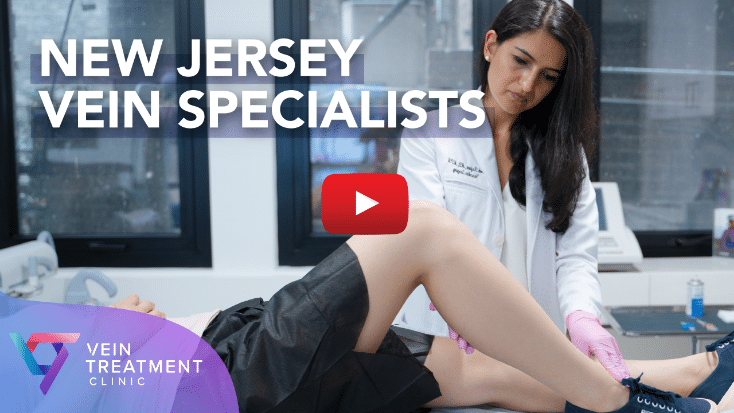 Slide One