Do Spider Veins Come Back After Laser Treatment? And Other Spider Vein Treatment Questions
Do spider veins come back after laser treatment?
Patients seeking laser therapy for spider veins often ask, "do spider veins come back after laser treatment?" Well, the short answer for that is "yes," laser therapy has a high rate of spider vein recurrence. But to understand why that's so, you must understand what spider veins are and how they're formed.
Spider veins are dense clusters of blood vessels that appear just underneath the skin's surface. They're essentially dilated or damaged vessels with accumulated blood. Spider veins aren't medically dangerous, but they are potentially indicative of a dangerous circulatory disorder known as chronic venous insufficiency. Venous insufficiency is a medical condition wherein your vein valves collapse, and gravity forces blood to flow backward, eventually accumulating in the leg veins. The continued accumulation of blood in leg veins leads to vascular dilation and the eventual formation of spider veins, varicose veins, and other vein problems.
Laser therapy is one of the most common spider vein treatments offered at medical spas. During laser therapy, the medical provider channels specialized laser energy into the damaged blood vessels on your skin. The laser energy is absorbed by the pigment in the damaged vessels, and the spider veins' walls eventually shrink. Over time, multiple laser therapy sessions can significantly shrink the spider veins' walls, making them fade away from the skin's surface. That provides the impression of a successful treatment, but the spider veins often return after a few months.
Laser therapy only treats the spider veins but not the underlying chronic venous insufficiency. As mentioned previously, spider veins are usually symptomatic of vein disease, but laser therapy only addresses the superficial symptoms. Your spider veins fade away, but blood continues accumulating in the leg veins, eventually leading to new spider veins and varicose veins. That's why laser therapy is only suitable for temporary relief from spider veins — not for long-lasting or comprehensive relief. If you want to treat spider veins and the root cause, you must consult reliable vein treatment centers in NJ.
How long does spider vein treatment last?
The duration of your spider vein treatment depends on the treatment plan and the specific procedures used. If the vein doctor performs sclerotherapy or laser therapy without diagnosing or treating chronic venous insufficiency, the procedure should conclude within 15 to 30 minutes. However, if the vein doctor performs ultrasound scans to diagnose vein disease and then treats the underlying chronic venous insufficiency, the entire procedure may last an hour. Most vein treatments conclude within an hour, at most, so you can also schedule the treatment during your lunch break.
How long for spider veins to disappear after laser treatment?
The results of laser therapy for spider veins aren't immediate. After laser therapy, the walls of your spider veins will gradually shrink, harden, and get resorbed by the body. The results gradually appear over 2 to 6 weeks, and you may need multiple sessions for optimal results.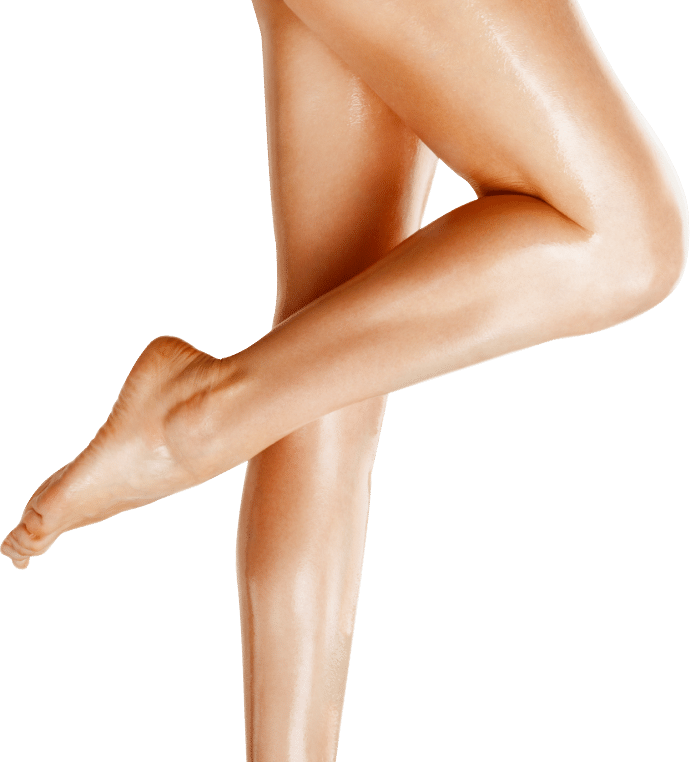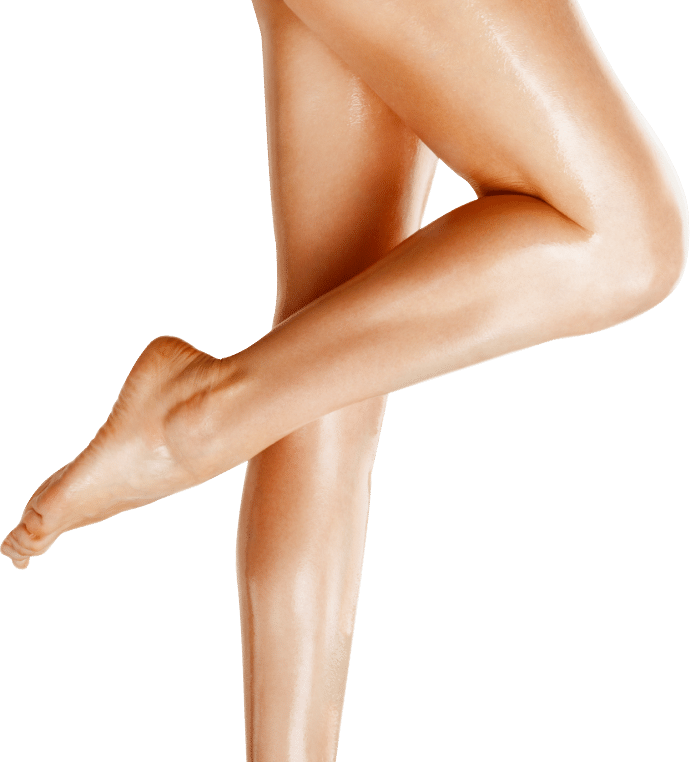 BOOK AN APPOINTMENT
Do you have any symptoms? Consult now with one of the Best Vein Specialist in New Jersey
Your information is encrypted and secure. By registering you confirm that you accept Terms and Conditions and Privacy Policy
What is the laser spider vein treatment recovery process?
Laser spider vein treatment is a safe and painless procedure. You may experience mild redness and discomfort in the treatment areas, but the sensation will be mild and temporary. The spider veins may look darker for a few days because they'll harden into scar tissues, but they'll gradually fade away as they're absorbed by the body. The procedure doesn't involve any downtime, so you can resume your daily activities and work immediately.
Will I have bruising after laser treatment for spider veins?
You may experience mild swelling and bruising after laser treatment for spider veins. However, the side effects of laser therapy will gradually dissipate and fade away.
Can spider veins get worse after laser treatment?
Your spider veins will eventually seem to be getting worse after laser treatment. That's perfectly normal — the spider veins look darker because they turn into hardened scar tissues before getting resorbed by the body and fading away from the skin.
How do I hide spider veins on my legs?
You can use a self-tanner with some makeup to hide the dense clusters of spider veins on your legs. You can also apply moisturizer on the veins to reduce their visibility, perhaps with a lotion with a yellow base. Some patients start wearing clothes with sleeves and trousers to prevent people from seeing the spider veins.
Spider veins usually continue expanding until the underlying venous insufficiency has been treated, so you won't be able to hide them for long. If you experience self-consciousness because of spider veins, please consult a reliable vein doctor in NJ for minimally invasive spider vein treatments.
How do you get rid of spider veins on your legs naturally?
There is no "natural" means of getting rid of spider veins on your legs. Various online sources peddle controversial home remedies for spider veins, such as apple cider vinegar or topical ointments. However, no home remedy can treat spider veins because they can't address the damaged vein valves responsible for your vein problems. At most, you can prevent spider veins from worsening by wearing compression stockings, exercising regularly, and elevating your legs while sitting. If you want to eliminate spider veins from your legs, please consult reliable vein doctors in New Jersey.
FEATURED POSTS BY VEIN DOCTORS
NJ Vein Doctors

Meet our team of New Jersey Vein Treatment Specialists
Vein Treatments are covered by most major medical insurances, including Medicare. Call us today to verify your insurance for FREE >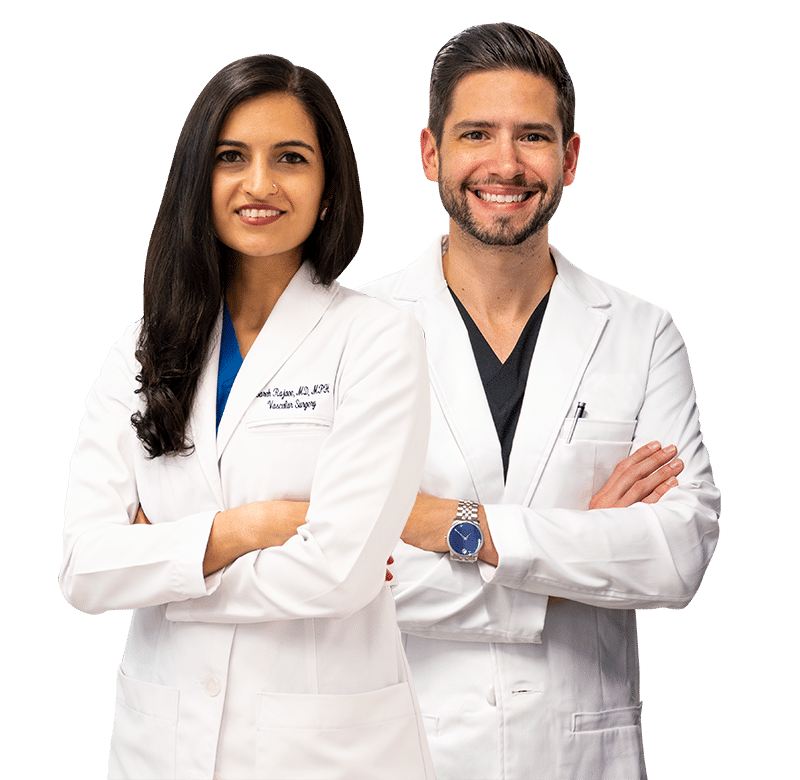 Meet our Team of Top Vein Specialists in New Jersey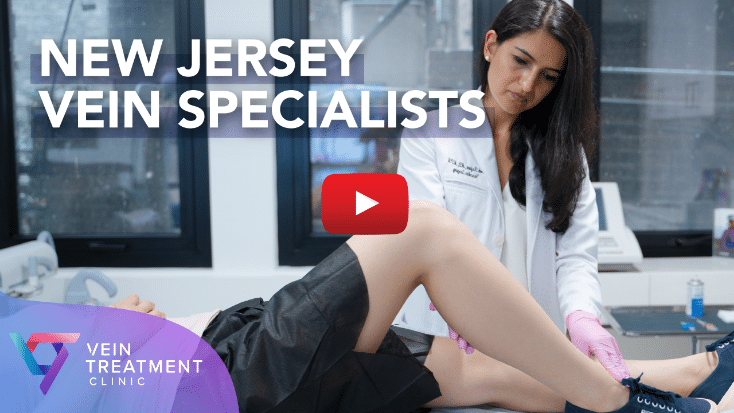 Slide One