About Us
New Jersey TOP

VEIN SPECIALISTS
Are you sick of your spider veins, varicose veins, and leg pain? The doctors at our vein treatment centers in New Jersey restore beauty to your legs. We're here to help!
Are your legs ready for summer?
Fill out this form to book an appointment:
Your information is encrypted and secure. By registering you confirm that you accept Terms and Conditions and Privacy Policy
8 Reasons You Should Choose Our Spider Vein and Varicose Vein Treatment Centers in New Jersey
We have highly accessible vein treatment centers in New Jersey.
At the time of this publication, we have state-of-the-art vein treatment centers in Paramus, Clifton, and Woodland Park. Our Paramus vein treatment clinic is just off the Garden State Parkway near the Paramus Park Mall. And our Clifton vein treatment clinic is right off NJ-3 on Route 46 E. Wherever your home or office might be, you can find an exceptional vein treatment center nearby.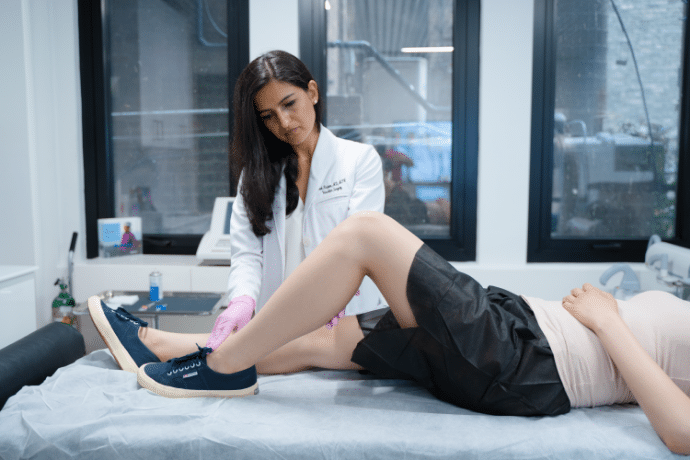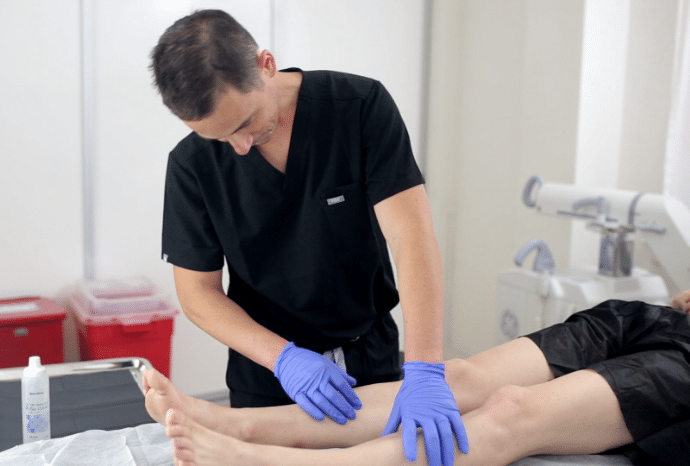 Our patients love their vein treatment experiences.
Patients consistently provide positive feedback to our all vein doctors and team in New Jersey and all our other vein treatment centers nation-wide. We have unanimous 5-star ratings and rave reviews from all our amazing patients, indicative of our perfect track records and exceptional vein care standards. You can read our patients' success stories on Facebook, Google, or Real Self.
You'll be treated by a hand-picked team of ABVLM-certified vein doctors.
All our vein doctors in New Jersey are board-certified by the ABVLM, and they come from a wide range of medical backgrounds. Recognition from the American Board of Venous and Lymphatic Medicine (ABVLM) is the gold standard to which all vein physicians aspire. However, only the top 1% of the vein doctors in the country successfully receive ABVLM certification because it involves an incredibly challenging series of tests, examinations, and qualifications. Our vein doctors also attend annual conferences and research to stay abreast of the latest developments in vein care.
(New vein physicians may be in the certification process currently.)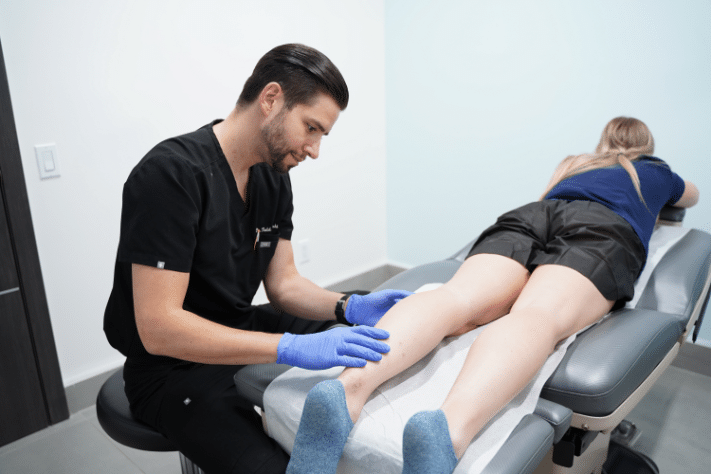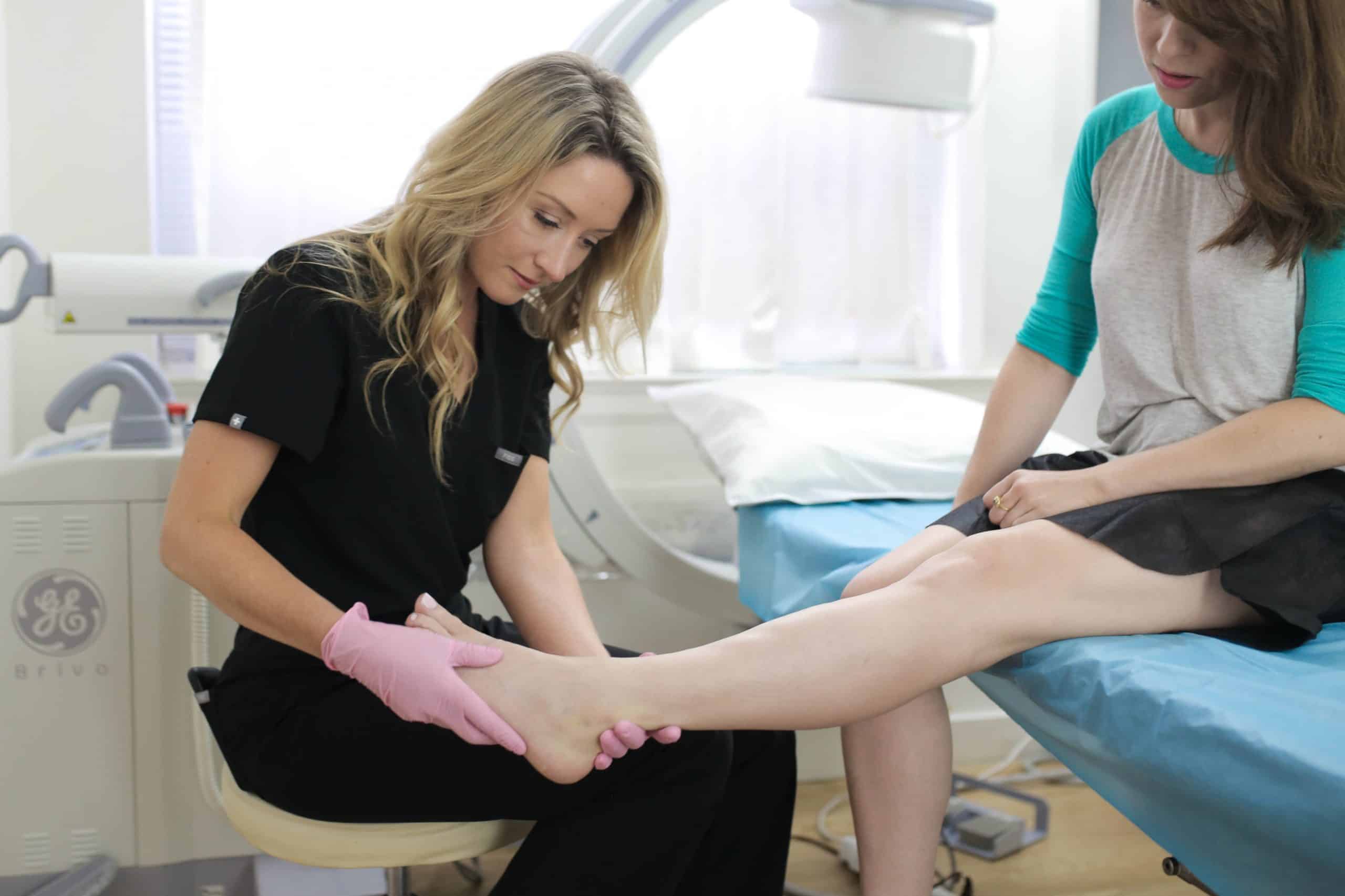 We have state-of-the-art and dual-accredited vein treatment clinics in NJ.
Our NJ vein treatment clinics are double-accredited in vein medicine and vascular imaging, an incredibly challenging feat that few vein clinics actually accomplish. Our vein treatment centers have undergone a rigorous testing and approval process with the Intersocietal Accreditation Commission (IAC), and our dual accreditation guarantees the highest standards of vein treatments, vascular imaging diagnosis, and safety.
(New vein treatment clinics may be in the accreditation process currently.)
We provide comprehensive vein care with long-lasting results.
Inexperienced vein doctors often treat spider veins and varicose veins without investigating their root cause. This error is due to the widespread misconception that spider veins are purely cosmetic problems with no medical consequences. However, spider veins and varicose veins are actually indicative of an underlying medical condition called venous insufficiency. Treating spider veins without addressing the root cause inevitably causes a relapse — and that's why so many vein centers have a high recurrence rate. Our vein doctors provide comprehensive vein care — they always diagnose and treat the root cause of your vein problems to ensure long-lasting results.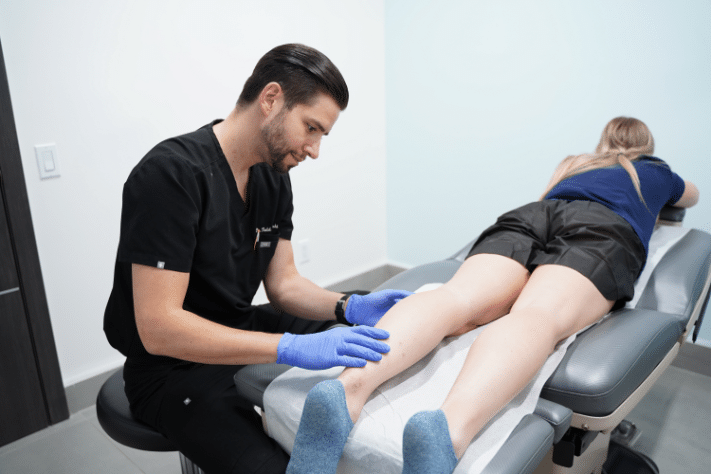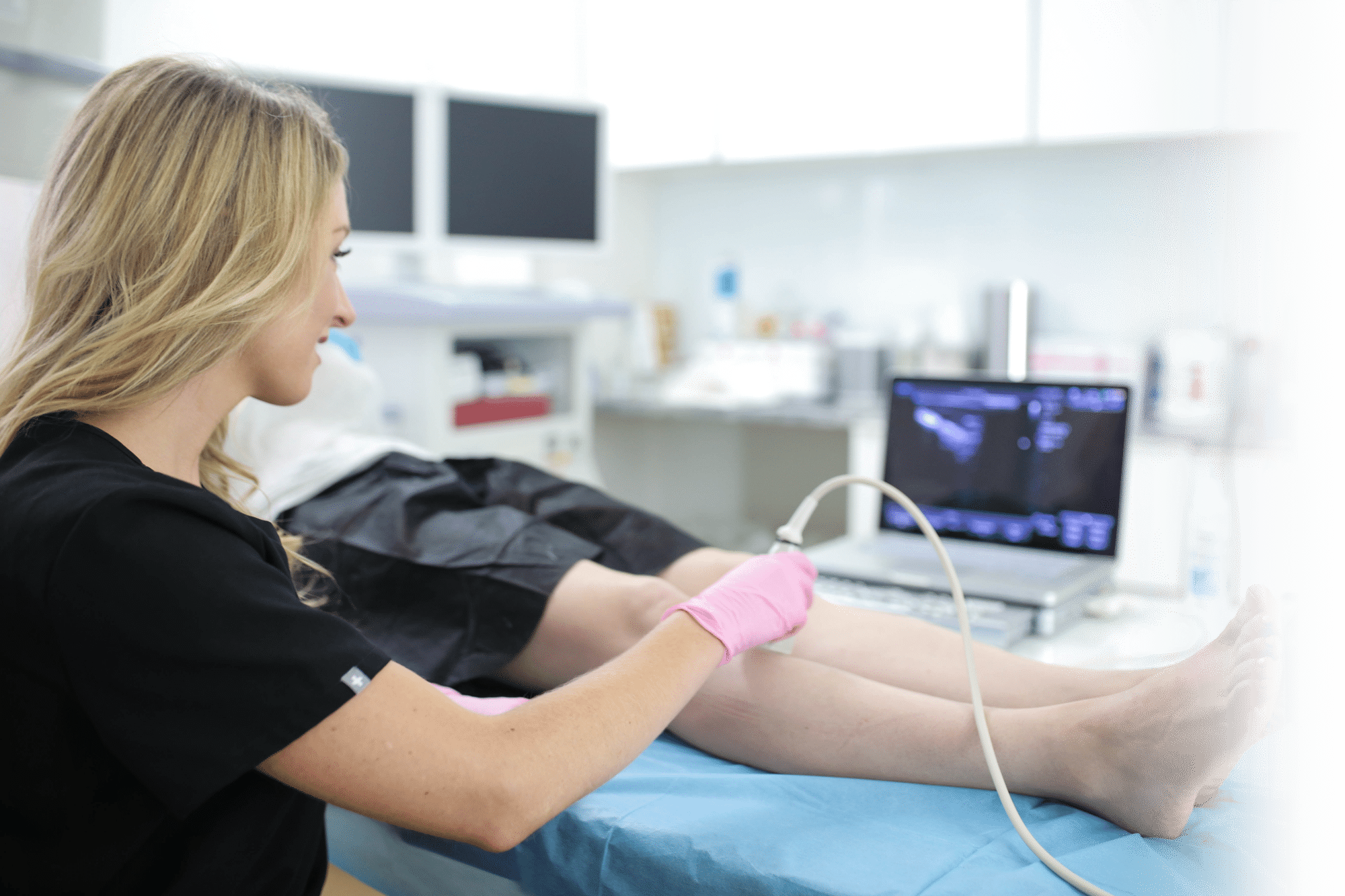 Each vein treatment plan is curated according to your individual goals.
Each individual is unique — everyone has unique needs, goals, expectations, and symptoms. Even if your symptoms may seem similar to another patient's, your medical history, goals, or underlying health conditions may differ. Because of this awareness, we avoid over-simplified cookie-cutter vein treatment plans. Instead, each vein treatment plan is personalized to address your specific symptoms after a thorough discussion and evaluation. Furthermore, all our vein treatment plans are approved and overseen by the Harvard-trained medical directors, so you can rest assured of the best results.
You're our #1 priority at every stage of vein treatment.
Our vein doctors put you at the very center of the treatment process, which means you're kept in the loop at every stage. We also assign a concierge coordinator to all patients, so you always have someone who answers your questions and concerns. You can also contact our vein doctors via texts or phone calls during the treatments to have all your questions answered immediately.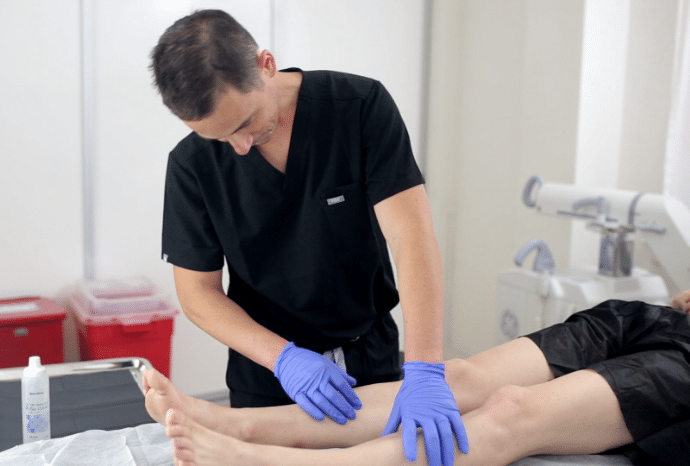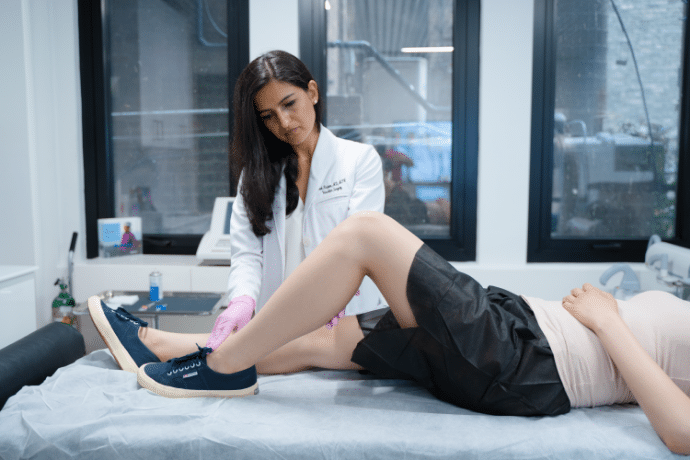 Complete transparency and assistance with insurance coverage. 
We understand that navigating insurance coverage is challenging, confusing, and often frustrating. However, each patient at our vein treatment centers in New Jersey is assigned an insurance concierge who walks you through the entire process. We handle all the paperwork, review your insurance providers' details, and help you gain optimal coverage. We also follow a "no surprise billing" policy, so you'll receive a complete breakdown of the costs and responsibilities before your treatment.
(Some insurance providers stipulate medical necessity requirements, possibly through a trial of compression stockings for 3+ months, symptoms of vein disease, and more.)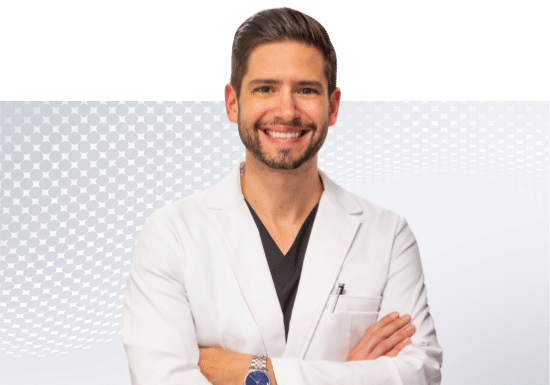 Spider Veins & Varicose Veins Specialists
Dr.ToDD KOBRINSKI
Dr. Todd is a vascular doctor and vein specialist in Paramus and Clifton, New Jersey. Dr. Kobrinski has an extensive experience in spider veins and varicose veins removal.
George washington university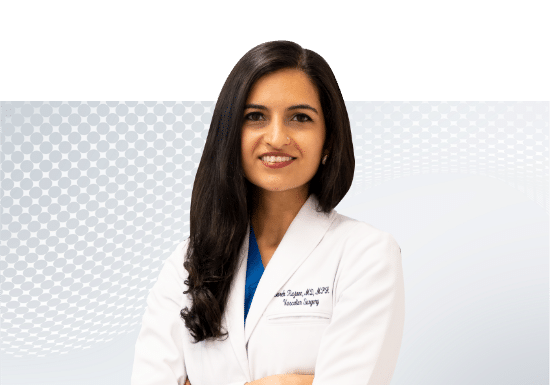 Spider Veins & Varicose Veins Specialists
DR. SAREH RAJAEE
Dr. Rajaee is a vascular doctor and vein specialist in New York City. She has an extensive experience in varicose veins and spider veins removal.
Call us or submit this form to make your vein treatment appointment.
do you have Varicose Veins on Legs?
Earlier Treatment, Better Results.
How do you know if you have spider veins or varicose veins or if you are a candidate for vein treatment?
If you experience any of the following symptoms, our ivy-league trained doctors will scan your legs and assess the health of your veins at a microscopic level. Come in today! Most Insurance including Medicare covers all vein treatments.
General discomfort or swelling
Pain after a long day of walking
Monday – Thursday
9:00am – 5:00pm

Find Your Nearest New Jersey Vein Specialist
Our New Jersey vein treatment are located in Clifton and Paramus. Find your nearest location below!
NON-INVASIVE, NON-SURGICAL SOLUTIONS
SPIDER & VARICOSE VEIN TREATMENTS NJ
SCLEROTHERAPY
Sclerotherapy is a process that involves vein injections with a medicine called sclerosant.
Radiofrequency Ablation
RF Ablations is a minimally-invasive procedure to get rid of the unhealthy veins.
Laser Ablation
LaserAblation is an in-office procedure to treat Chronic Venous Insufficiency, performed under local anesthesia. 
VENASEAL
Also known as vein glue, is an effective, safe and unique treatment for varicose veins.
ClariVein
ClariVein is an endovascular technique to treat varicose veins. Is one of the latest and more effective procedures.