Spider Vein Treatment Near Me: Comprehensive Solutions by New Jersey Vein Treatment

If you're seeking effective spider vein treatment in New Jersey, look no further than New Jersey Vein Treatment. Led by board-certified vein doctors, we specialize in providing minimally invasive procedures to address spider veins and varicose veins. With a commitment to delivering personalized care, we diagnose the underlying causes of these vein conditions before formulating a customized treatment plan. We understand that finding a reliable vein treatment center close to your location is essential, which is why we have multiple conveniently located clinics across New Jersey. Read on to discover the range of services we offer and the benefits of choosing us for your spider vein treatment needs.
Diagnosing and Treating Spider Veins: Our Expertise
At New Jersey Vein Treatment, we pride ourselves on utilizing state-of-the-art technology and techniques to diagnose and treat spider veins effectively. We prioritize patient comfort, safety, and successful outcomes, making us a trusted choice for vein treatment in New Jersey. Our team of skilled vein doctors specializes in minimally invasive procedures like sclerotherapy, endovenous laser ablation, radiofrequency ablation, VenaSeal, and ambulatory phlebectomy.
Sclerotherapy: An Effective Treatment Option
​Sclerotherapy is a widely recognized and exceptionally successful treatment for spider veins. This minimally invasive procedure entails the injection of a specialized sclerosant solution directly into the affected veins, leading them to collapse and gradually disappear. Renowned for its safety and minimal discomfort, sclerotherapy offers the added advantage of requiring no downtime, enabling patients to swiftly resume their regular activities. This allows individuals to address their spider veins without disruption to their daily lives.
Endovenous Laser Ablation: Targeted Precision
Endovenous laser ablation is a highly effective and minimally invasive treatment designed to specifically address larger varicose veins. By utilizing laser energy, this procedure effectively seals off the problematic veins, redirecting the blood flow to healthier ones. Not only does endovenous laser ablation offer successful outcomes, but it also boasts advantages such as minimal scarring and a quicker recovery period compared to conventional surgical techniques. This ensures that patients can experience optimal results.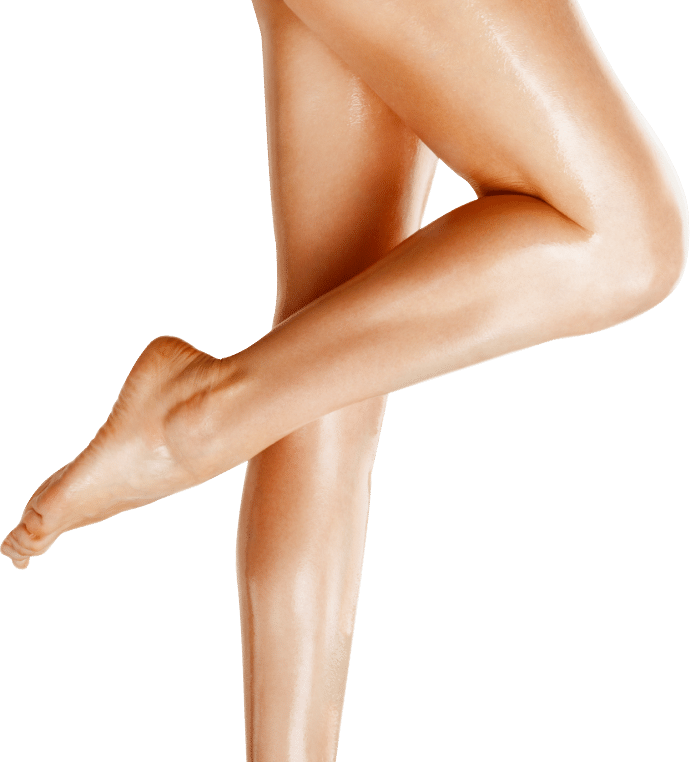 BOOK AN APPOINTMENT
Do you have any symptoms? Consult now with one of the Best Vein Specialist in New Jersey
Your information is encrypted and secure. By registering you confirm that you accept Terms and Conditions and Privacy Policy
Radiofrequency Ablation: Gentle and Effective
Radiofrequency ablation is a remarkably gentle yet powerful treatment for varicose veins. By employing thermal energy, this technique effectively heats and seals off the damaged veins, enabling the healthy veins to assume the blood flow responsibility. This minimally invasive approach offers numerous advantages, including virtually painless treatment sessions, the absence of general anesthesia, and no requirement for a hospital stay. With its ability to provide successful outcomes, radiofrequency ablation has emerged as an appealing option for individuals seeking relief from varicose veins.
VenaSeal: Innovative Closure System
VenaSeal is an advanced and innovative treatment method that utilizes a medical adhesive to effectively seal off troublesome veins. Notably well-tolerated by patients, this procedure offers swift relief from associated symptoms. One of the notable benefits of VenaSeal is the elimination of the need for compression stockings or any post-treatment downtime, making it an incredibly convenient and efficient option for spider vein treatment. VenaSeal ensures patients can undergo spider vein treatment with maximum convenience and ease.
Ambulatory Phlebectomy: Surgical Precision
Ambulatory phlebectomy is a surgical procedure specifically designed to remove superficial varicose veins by making tiny incisions. Although it is a surgical method, it is considered minimally invasive and can be performed on an outpatient basis. This technique is highly effective in achieving excellent cosmetic results as it precisely targets larger visible veins that are close to the skin surface. By combining surgical precision with minimal invasiveness, ambulatory phlebectomy offers a reliable solution for addressing visible varicose veins while minimizing scarring and promoting favorable aesthetic outcomes.
Personalized Care & Free Insurance Verification
At New Jersey Vein Treatment, we understand the importance of tailoring our services to each patient's unique needs. That's why we conduct a thorough diagnostic process using duplex ultrasound to identify the underlying causes of spider veins and varicose veins. This information allows us to curate a personalized treatment plan that addresses your specific concerns. Moreover, we offer free insurance verification even before your first appointment. We make the process as seamless as possible, ensuring you receive optimal coverage.
Conveniently Located Clinics across New Jersey
We understand the significance of accessibility when choosing a vein treatment center. That's why we have several clinics strategically located across New Jersey. Here are our clinics:
Clifton: Our clinic in Clifton is conveniently situated on Route 46 E, just off NJ-3 and near the Garden State Parkway. The clinic offers ample parking spaces and is located just past the Ford dealership on Route 46-E.
Paramus: Located just off NJ-17 and near the Garden State Parkway, our Paramus clinic offers plenty of parking spaces. It is adjacent to Bob's Furniture and in proximity to the Paramus Park Mall and Garden State Plaza.
Woodland Park: The Woodland Park clinic is situated near the Garden State Plaza, ensuring easy access for patients in the area.
Woodbridge/ Woodbridge Township: Our Woodbridge clinic is a short two-minute drive from both the New Jersey Turnpike and the Garden State Parkway. It's also just a 5-minute drive away from the Woodbridge Township Mall.
Scotch Plains: Conveniently located between the Garden State Parkway and NJ-78, our Scotch Plains clinic serves patients from Westfield, Plainfield, and the surrounding areas. It can be found on NJ State Route 28.
Choose New Jersey Vein Treatment for Effective Spider Vein Treatment
When searching for spider vein treatment near you, trust the expertise and experience of New Jersey Vein Treatment. Our board-certified vein doctors, comprehensive range of treatment options, personalized care, and conveniently located clinics make us the ideal choice for your spider vein and varicose vein treatment needs. Schedule a consultation today and take the first step towards healthier, vein-free legs.
FEATURED POSTS BY VEIN DOCTORS
NJ Vein Doctors

Meet our team of New Jersey Vein Treatment Specialists
Vein Treatments are covered by most major medical insurances, including Medicare. Call us today to verify your insurance for FREE >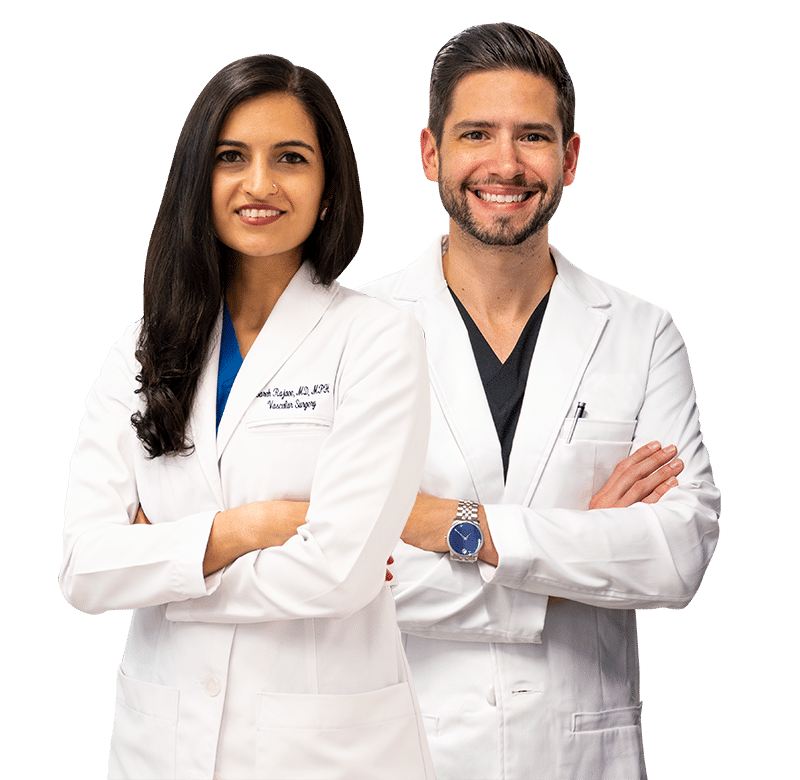 Meet our Team of Top Vein Specialists in New Jersey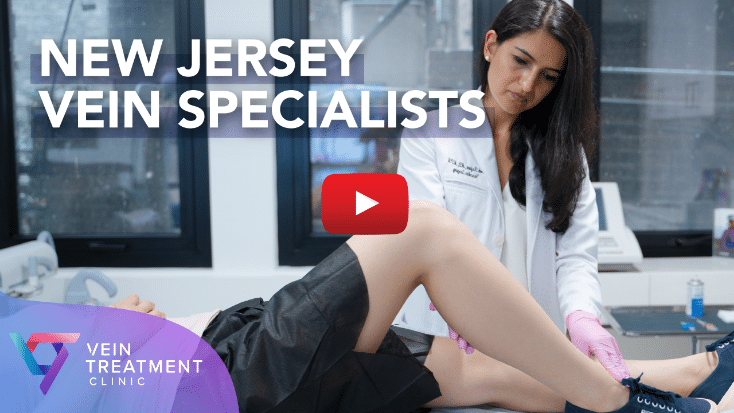 Slide One