Qualities of the Best Varicose Vein Doctor in Clifton

Dr. Sareh Rajaee: The Best Varicose Vein Doctor in Clifton
​Dr. Sareh Rajaee is an exceptionally talented and board-certified varicose vein doctor in Clifton, NJ. She's currently the medical director at Vein Treatment Clinic, a state-of-the-art vein center located at 1117 US-46 Suite 205, Clifton, just past the Ford dealership on Route 46 E. If you're in a hurry to consult a vein doctor, you may schedule an appointment online or call us at +1 862-899-8994. If you'd like to learn more about Dr. Rajaee and what makes her the best varicose vein doctor in Clifton, please continue reading.
Dr. Sareh Rajaee is a board-certified vascular surgeon. Although board certification isn't necessary for vein doctors, it's an objective guarantee of exceptional skills, talents, and experience. To achieve board certification, vein doctors must accomplish several challenging professional milestones, including fellowships and residencies from reputable medical institutions. This ensures that board-certified vein doctors have the years of skills and experience necessary to provide the latest and safest vein treatments. Dr. Rajaee is a board-certified vascular surgeon with specialized training in the diagnosis and treatment of vein disease with minimally invasive procedures.
#2. Educational Background
Dr. Sareh Rajaee has an exceptional educational background. In fact, a brief overview of her training background shows that she's been associated with some of the country's finest medical institutions. The following is an overview of her background:
Double majors in Biomedical Engineering and German as part of the International Engineering program at the University of Rhode Island.
Medical doctorate from the Alpert Medical School at Brown University.
Masters in Public Health at the Harvard School of Public Health.
Vascular Surgery Residency at Yale New Haven Hospital.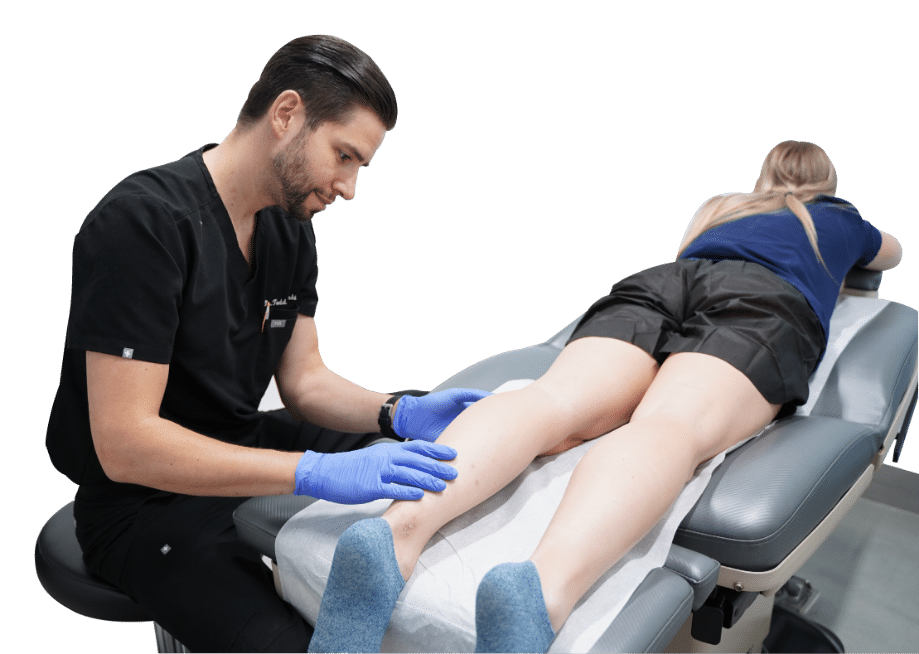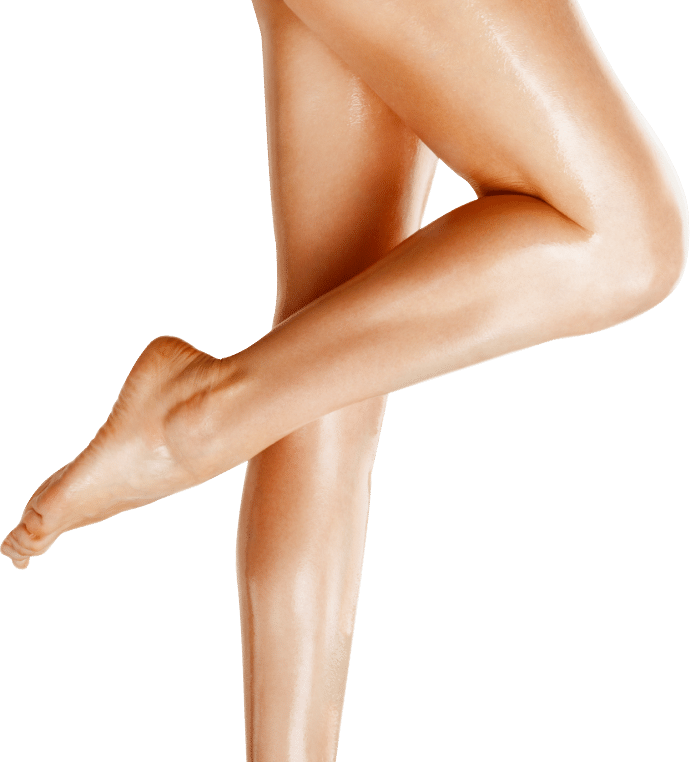 BOOK AN APPOINTMENT
Do you have any symptoms? Consult now with one of the Best Vein Specialist in New Jersey
Your information is encrypted and secure. By registering you confirm that you accept Terms and Conditions and Privacy Policy
Dr. Rajaee has a unique and comprehensive vein treatment plan that ensures optimal and lasting results. She resists the temptation to recommend treatments based on a brief examination of your leg veins. Instead, she investigates the root cause of your vein problems using the latest technologies to curate the ideal personalized vein treatment plan. The following are the steps involved in Dr. Rajaee's vein treatment process.
Dr. Rajaee reviews your medical history, examines your leg veins, and discusses your symptoms, goals, and concerns. She uses this information to determine the likelihood that you have underlying vein disease.
Dr. Rajaee uses Duplex Ultrasound, one of the most advanced vascular imaging tests, to visualize the blood flow in your leg veins. This diagnostic test conclusively reveals if you have venous insufficiency.
If you have underlying vein disease, Dr. Rajaee recommends the following vein treatments — radiofrequency ablation, endovenous laser ablation, and VenaSeal. These procedures involve using thermal energy, laser energy, or medical adhesives to close the diseased vein, rerouting the accumulated blood to healthier leg veins.
Sclerotherapy is a cosmetic procedure wherein the vein doctor injects a sclerosant solution into the spider veins to fuse their walls. The spider veins harden into scar tissues that eventually get absorbed by the body and disappear from your skin. This procedure is suitable for those with spider veins without underlying vein disease or after the primary treatment.
Dr. Rajaee discusses your post-treatment recovery guidelines and aftercare, such as wearing compression stockings and exercises. You can resume your daily activities immediately after the vein treatment. Dr. Rajaee might also ask you to come for some follow-up sessions for optimal results.
Dr. Rajaee has a flawless track record. That's not an exaggeration, but rather a fact established through numerous patient ratings and reviews. She has unanimous 5-star ratings and reviews from all her patients. One of her reviews reads, "If I could give this 10 stars, I would. You can't find a nicer doctor or office staff. The offices are clean, no waiting like other doctors' offices. I had a lot of discomfort in my legs, not even realizing it was varicose vein problems. The doctor explained the procedures to me and performed the treatments. My legs feel like new. If you need vein treatments, this is the place to go. They have offices located in several different places for convenience."
#5. Insurance Verification
Dr. Sareh Rajaee's vein treatment clinic also accepts all major insurance plans, including Medicare. We also provide free insurance verification to all patients even before your appointment. You can provide your insurance details to the office staff after scheduling a consultation. The staff will run the insurance verification to provide a detailed breakdown of the costs of treatment with and without insurance coverage during your appointment. As such, you can conveniently compare the costs of various treatments and select the ideal one.
Besides providing insurance verification, Dr. Rajaee and her staff actively help you minimize your out-of-pocket financial burden. She considers your insurance coverage options when recommending the ideal vein treatments, giving you all the information you need to make an informed choice. The vascular imaging tests allow us to provide visual evidence of venous insufficiency to support your claims. And even though sclerotherapy isn't officially covered by insurance, we often extend coverage to it if you have underlying vein disease.
If you have any other questions about your varicose vein treatment, please schedule a consultation with Dr. Rajaee today.
FEATURED POSTS BY VEIN DOCTORS
NJ Vein Doctors

Meet our team of New Jersey Vein Treatment Specialists
Vein Treatments are covered by most major medical insurances, including Medicare. Call us today to verify your insurance for FREE >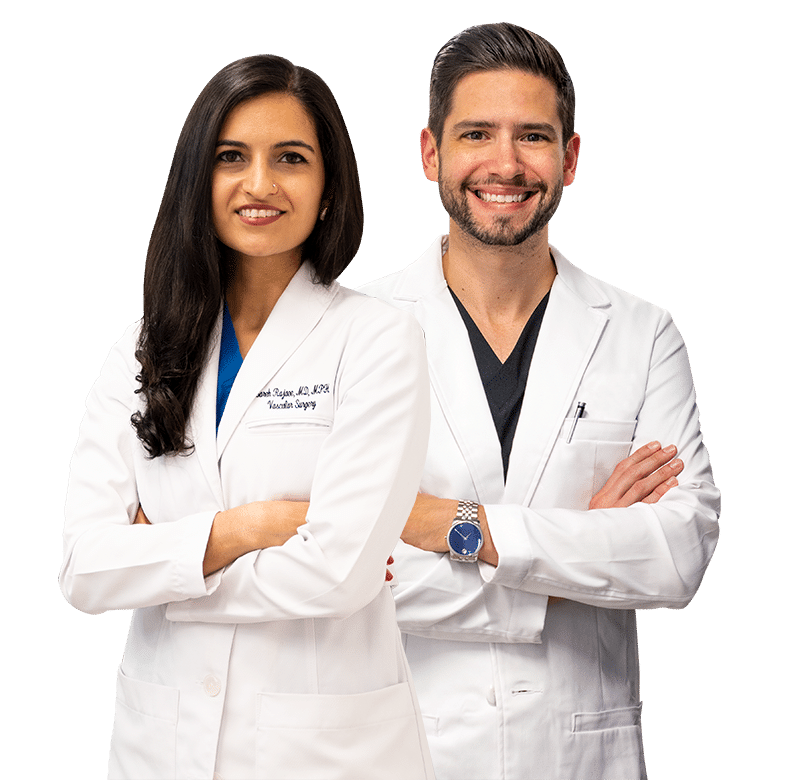 Meet our Team of Top Vein Specialists in New Jersey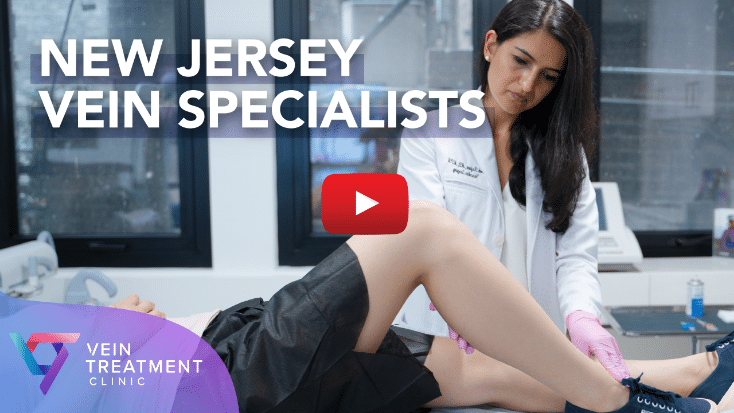 Slide One