7 Qualities of the Best Varicose Vein Doctor Near Hackensack

When looking for a varicose vein doctor near Hackensack, your first consideration should be the location. Varicose vein treatments are incredibly simple and convenient — most vein treatments conclude within 30 minutes with no downtime. As such, you don't have to take any time off your busy schedule for vein treatment. But that only works if you don't have to drive long distances for your vein treatment appointments. Ideally, you should find vein doctors less than 30 minutes from your home or workplace.
Dr. Todd Kobrinski is the most accessible varicose vein doctor near Hackensack. He's currently seeing patients at his state-of-the-art spider and varicose vein treatment center at 140 NJ-17 #103, Paramus, just off the Garden State Parkway and a short drive from the Garden State Plaza. Patients from Hackensack can reach Dr. Kobrinski's vein center within 10 minutes via Central Ave and NJ-17 N. You may schedule a consultation or call us at +1 201-485-5020.
You must consider the vein doctor's patient testimonials and ratings. You can learn a lot about a vein doctor by sifting through their patient reviews. You can learn about their vein treatment process, follow-up and aftercare, personality, and even track record. 5-star ratings and reviews are strong indications of a perfect track record with exceptional standards of patient care. As such, you should settle for nothing less than flawless ratings and reviews. You can generally find the ratings and reviews in the vein doctor's Google listings.
Dr. Todd Kobrinski has unanimous 5-star ratings and reviews from all his patients. One of his recent patients said, "Dr. Kobrinski is both incredibly professional and down to earth. He has shown true commitment to solving my issues, but the added bonus is that he was so understanding. He listened to every concern and fear and never made me feel silly for asking any questions. He is also incredibly calm, which is invaluable if you are a nervous patient. I would highly recommend Dr. Kobrinski and staff to everyone."
You must look for vein doctors with flawless credentials and a stellar educational background. They should have graduated from reputable medical schools, have sufficient training in fields related to vein care, and they should have a strong standing with the broader vein treatment community. It helps if the vein doctor has been published in scientific journals because it indicates they're considered authorities on the subject. You can generally find the vein doctor's credentials and background information on the website.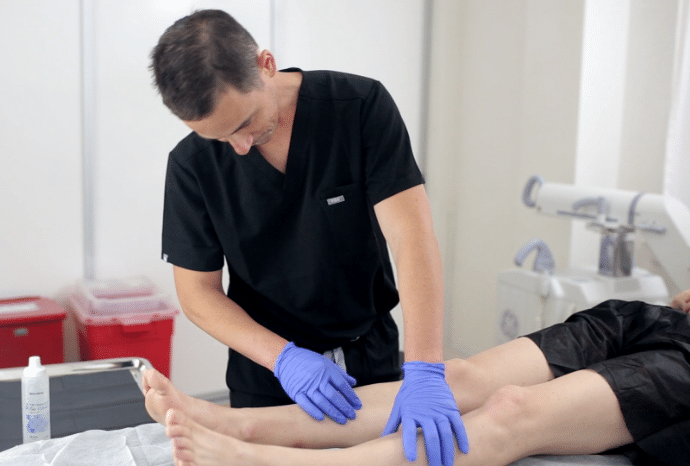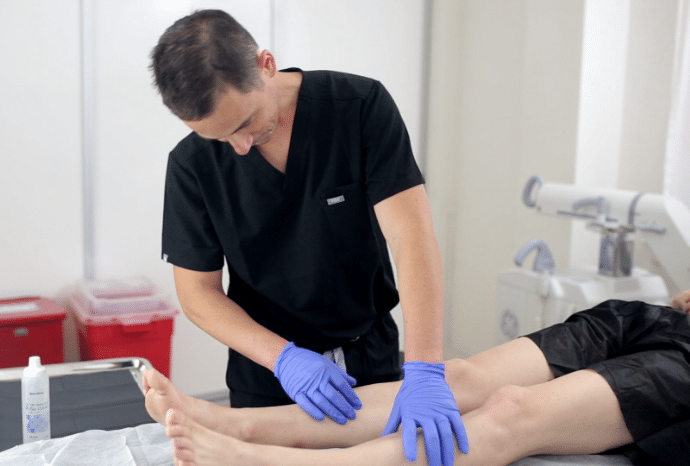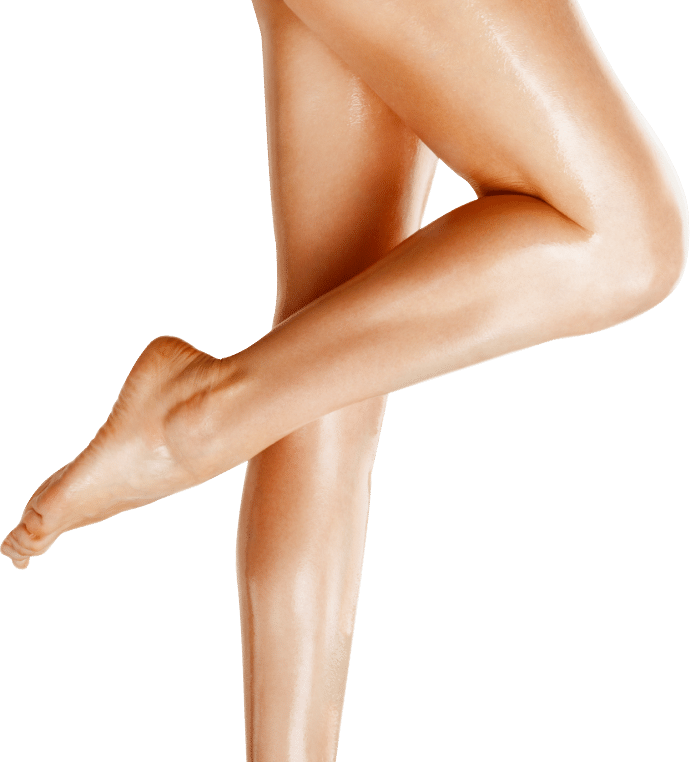 BOOK AN APPOINTMENT
Do you have any symptoms? Consult now with one of the Best Vein Specialist in New Jersey
Your information is encrypted and secure. By registering you confirm that you accept Terms and Conditions and Privacy Policy
Dr. Kobrinski has flawless credentials and exceptional educational background. He specializes in venous medicine and cardiovascular disease — areas that complement each other. He completed his bachelor's and Master of Science from the George Washington University, following which he received his medical degree from Nova Southeastern University in Florida. He completed eight years of post-graduate training, including a three-year residency in Internal Medicine and five years of subspecialty fellowships in Cardiovascular Disease and Clinical Cardiac Electrophysiology, through the Icahn School of Medicine at Mount Sinai St. Luke's Roosevelt Hospital Center in New York. Dr. Korinski has also been published in the American Journal of Cardiology and the American College of Cardiology Scientific Sessions.
You must look for vein doctors with a friendly personality. That might not seem like the most crucial or important quality, but it's extremely valuable. Friendly vein doctors with excellent bedside manners understand that your emotional well-being is just as important as your physical comfort. They also take the time to understand your unique concerns and goals, ensuring better results.
Dr. Kobrinski is an incredibly compassionate and friendly vein doctor. He carefully discusses your unique cosmetic goals to provide personalized vein treatments that address your specific concerns. He also ensures complete transparency during the vein treatment process, informing you about all the steps involved in the treatment. His personalized care has made him one of the most popular vein doctors in New Jersey — patients often travel from across the country to consult with him.
You must look for vein doctors associated with state-of-the-art vein clinics. Even the best doctors need access to advanced technologies and equipment, and the need for advanced technologies is even higher for vein treatments. The latest minimally invasive vein treatments rely on advanced equipment, such as ClariVein, ClosureFAST, and VNUS. Dr. Kobrinski is the leading vein specialist at a state-of-the-art medical center called Vein Treatment Clinic. Our medical center has gone through numerous tests to be established as an accredited vein center of excellence.
You must look for vein doctors providing the latest minimally invasive vein treatments instead of vascular surgery. Minimally invasive procedures are safe, comfortable, effective, and convenient. They conclude within an hour with no downtime, allowing you to resume your daily activities immediately. Dr. Kobrinski specializes in the latest minimally invasive treatments for varicose veins and spider veins, such as radiofrequency ablation, endovenous laser ablation, and sclerotherapy. Furthermore, he always diagnoses the root cause of your vein problems before curating a personalized vein care plan. His comprehensive vein care approach ensures optimal results without complications or downtime.
#7. Insurance Verification
Dr. Kobrinski's vein staff also handles your insurance details. You can request free insurance verification before your appointment — we accept all major insurance plans, including Medicare. During your appointment, we'll provide a detailed breakdown of the treatment costs with and without insurance coverage. This ensures complete transparency — you won't have any unforeseen costs or expenses.
FEATURED POSTS BY VEIN DOCTORS
NJ Vein Doctors

Meet our team of New Jersey Vein Treatment Specialists
Vein Treatments are covered by most major medical insurances, including Medicare. Call us today to verify your insurance for FREE >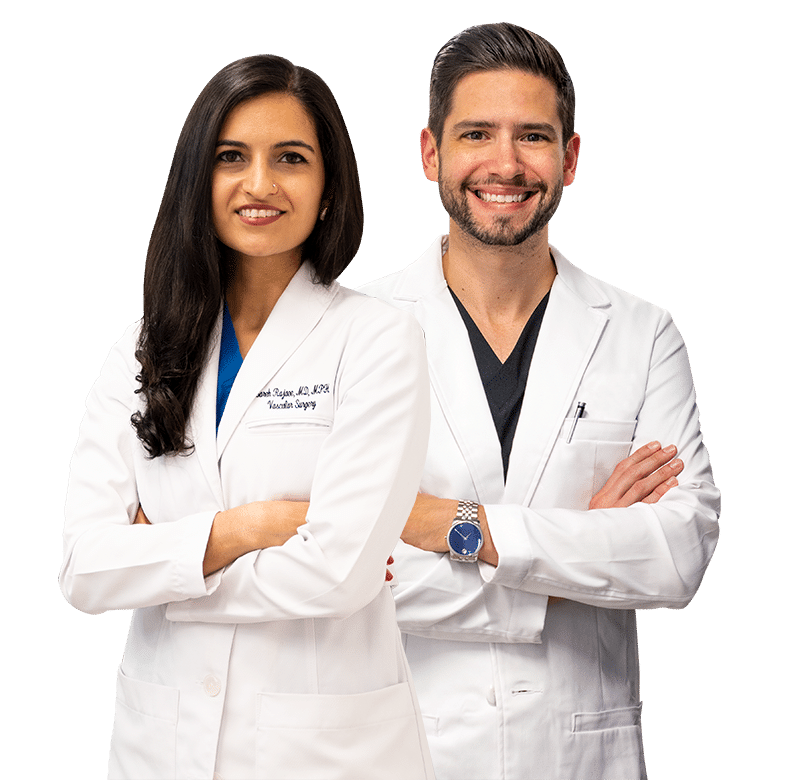 Meet our Team of Top Vein Specialists in New Jersey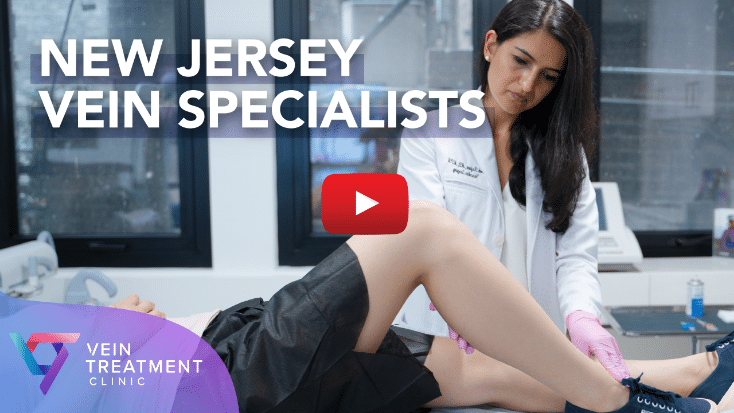 Slide One