8 Qualities of the Best Varicose Vein Doctor Near Newark

When you're looking for a varicose vein doctor near Newark, your first consideration should be the location. You should focus on vein doctors located less than 30 minutes from your home or place of work to ensure easy access and convenience. Some patients need multiple vein treatments or sessions for optimal results, so you must focus on highly-accessible vein doctors. Dr. Sareh Rajaee is one of the most accessible vein doctors near Newark because she sees patients at her state-of-the-art spider and varicose vein treatment center in Clifton, less than 15 minutes away via Garden State Pkwy. To be precise, her vein center is located at 1117 US-46 Suite 205, right off NJ-3 and the garden state parkway, just past the Ford dealership on route 46-E. You may schedule a consultation online or call us at +1 973-447-1383.
You must look for vein doctors with perfect ratings, i.e., 5-star ratings and reviews from all patients. Maintaining a perfect rating is fairly challenging — vein doctors must maintain a perfect track record and exceptional standards of vein care. Anything less than an exceptional patient experience can land the vein center with a lower rating. As such, you can learn a lot from a vein doctor's patient testimonials. Dr. Sareh Rajaee has perfect 5-star ratings and reviews from all her patients, one of whom recently wrote: "This is a great, professional medical facility. Dr. Rajaee is an outstanding doctor."
Board certification isn't necessary to practice vein treatments. In fact, lots of vein doctors provide exceptional vein care without being board-certified. However, certification from a reputable organization serves as an objective guarantee that the vein doctor is highly skilled, trained, and experienced. Vein doctors must accomplish several challenging professional milestones and tests to get certified. Furthermore, they must stay abreast of the latest vein treatments to retain their certifications. Dr. Sareh Rajaee is one of New Jersey's leading board-certified vascular surgeons, specializing in vascular imaging and the latest minimally invasive vein treatments. As a board-certified vein doctor, you can rest assured that she'll provide the most effective vein treatments.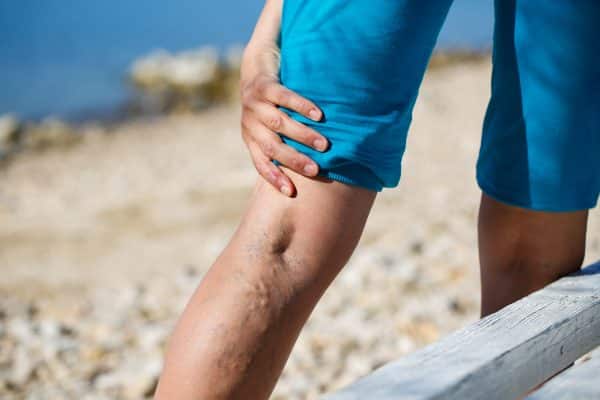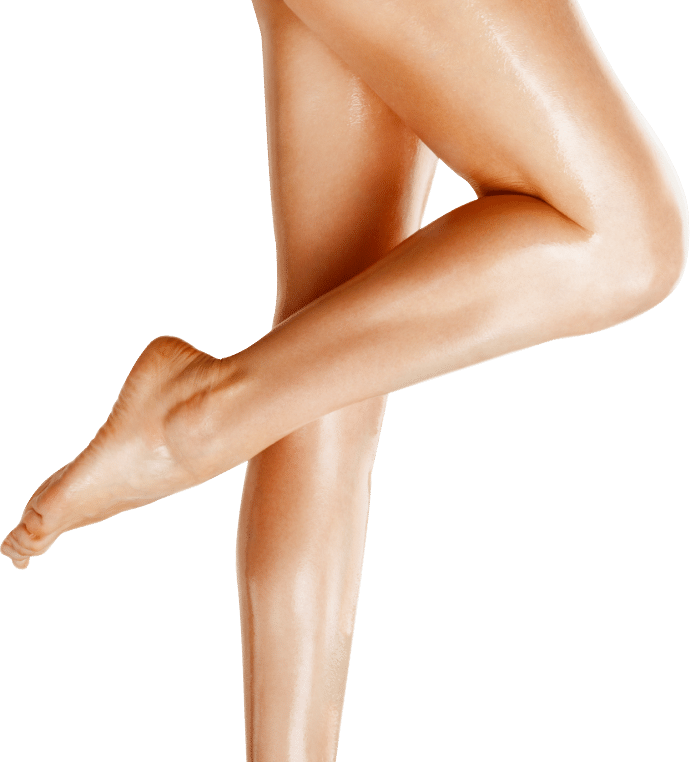 BOOK AN APPOINTMENT
Do you have any symptoms? Consult now with one of the Best Vein Specialist in New Jersey
Your information is encrypted and secure. By registering you confirm that you accept Terms and Conditions and Privacy Policy
​You must go through the vein doctor's credentials, awards, and educational background to learn all you can. They should have graduated from reputable medical institutions, and they should have a strong standing with the vein treatment community. Dr. Rajaee has an impeccable educational background, having trained at some of the country's leading medical schools. She obtained her medical doctorate from the Alpert Medical School at Brown University, following which she completed her Masters in Public Health at the Harvard School of Public Health. She also completed an integrated Vascular Surgery Residency at Yale New Haven Hospital. With names like Brown, Harvard, and Yale, it's nearly impossible to find a vein doctor with a more impressive background.
#5. Accredited Vein Clinic
You must look for a vein doctor affiliated with an accredited and state-of-the-art vein clinic. Even the best vein specialists need access to the latest technologies and equipment. Minimally invasive vein treatments depend on advanced technologies, like ClariVein, ClosureFAST, VNUS, etc. You should look for vein doctors affiliated with accredited vein centers to ensure they provide the safest and most effective treatments. Dr. Sareh Rajaee is the leading vascular surgeon at Vein Treatment Clinic, a state-of-the-art vein center that's passed numerous stringent tests and regulations to receive formal accreditation as a vein center of excellence.
#6. Minimally Invasive Treatments
You should only consider vein doctors that provide the latest minimally invasive vein treatments and absolutely avoid those recommending surgeries. Vascular surgery may have been useful over a decade ago, but it's now deemed obsolete because of safer, more convenient, and more effective minimally invasive treatments. Dr. Sareh Rajaee specializes in the latest minimally invasive treatments for varicose veins, such as radiofrequency ablation, endovenous laser ablation, VenaSeal, ambulatory phlebectomy, and sclerotherapy. She also has a unique diagnosis and treatment process wherein she identifies the root cause of your vein problems to provide lasting relief. Her considered vein care approach ensures optimal and lasting results with no complications and negligible risk of recurrence.
You must look for vein doctors with exceptional bedside manners. They should be friendly, compassionate, and transparent with information. This may seem like a moot point, but the doctor-patient relationship is an important aspect of successful vein treatments. Dr. Sareh Rajaee is an incredibly compassionate vein doctor who takes the time to understand your unique goals, concerns, and medical history. She curates each vein treatment plan according to your unique goals and needs. And she discusses every step of the vein treatment process to ensure you have complete mental clarity. Transparency is a key foundation of Dr. Rajaee's diagnosis and treatment process.
#8. Free Insurance Verification
Varicose vein treatments are eligible for insurance coverage if you have underlying chronic venous insufficiency. As such, you must find vein doctors that provide free insurance verification, accept all major insurance plans, and actively help optimize your insurance coverage. Dr. Rajaee's vein center accepts all major insurance plans, including Medicare. And we encourage you to request free insurance verification before your initial consultation. As such, we'll have a detailed overview of your treatment options and costs during your appointment, giving you a complete breakdown of the costs involved. This ensures complete transparency with no surprise billing at the end.
FEATURED POSTS BY VEIN DOCTORS
NJ Vein Doctors

Meet our team of New Jersey Vein Treatment Specialists
Vein Treatments are covered by most major medical insurances, including Medicare. Call us today to verify your insurance for FREE >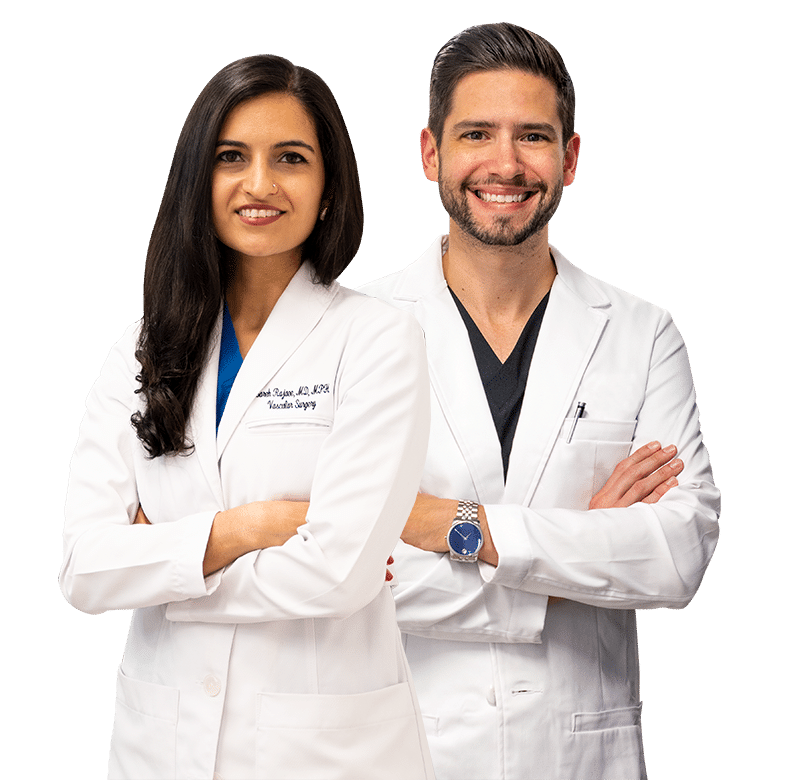 Meet our Team of Top Vein Specialists in New Jersey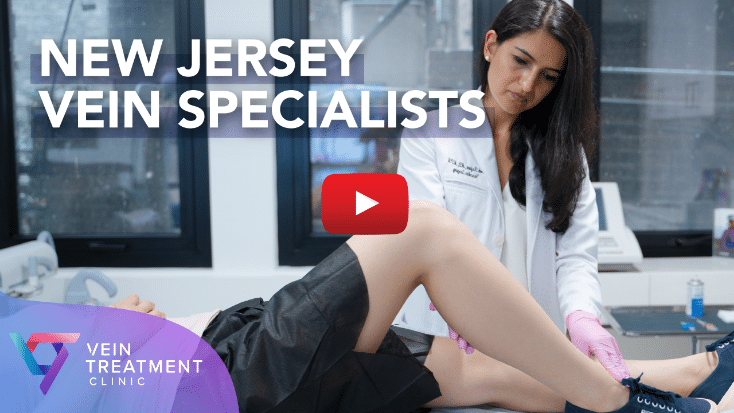 Slide One