Comprehensive Guide to Varicose Veins Treatment Cost in New Jersey

If you're suffering from varicose veins, you may be wondering about the cost of treatment and the available options in New Jersey. At New Jersey Vein Treatment, our board-certified vein doctors specialize in minimally invasive treatments for spider veins and varicose veins. In this comprehensive guide, we will explore the various factors that determine the cost of varicose vein treatment, insurance coverage, and the treatment options available to you.
Understanding Varicose Veins and Spider Veins
Before delving into the cost of treatment, it's essential to understand these conditions. Varicose veins are enlarged, swollen veins that usually appear on the legs and can cause discomfort, pain, and cosmetic concerns. Spider veins, on the other hand, are smaller, web-like veins that often appear on the face and legs. While spider veins are often harmless, varicose veins can lead to more serious health issues if left untreated. Spider veins and varicose veins can also be symptomatic of an underlying circulatory disorder known as chronic venous insufficiency.
Factors Affecting Varicose Veins Treatment Cost:
Diagnostic Procedures
At New Jersey Vein Treatment, we prioritize accurately diagnosing the root cause of your vein condition. Our experienced medical team utilizes advanced diagnostic procedures, such as ultrasound imaging, to assess the extent and severity of your condition. By visualizing the veins and their functionality, we can determine the most appropriate treatment plan for you. However, it's important to note that the costs of diagnostic procedures may vary based on factors such as the complexity of your case and the number of areas that need to be evaluated.
The choice of treatment option plays a significant role in determining the overall cost of varicose vein treatment. At New Jersey Vein Treatment, we specialize in minimally invasive procedures, which are generally more affordable compared to surgical interventions. Sclerotherapy, laser treatment, and radiofrequency ablation are some of the commonly used techniques.
Sclerotherapy: This technique involves injecting a solution directly into the affected veins, causing them to collapse and eventually fade away. Sclerotherapy is an effective treatment for both spider veins and smaller varicose veins. It is a cost-effective option that typically ranges from $300 to $500 per session.
Radiofrequency Ablation: Radiofrequency ablation is a minimally invasive procedure that uses heat energy to seal off and collapse larger varicose veins. This technique is highly effective and offers long-lasting results. The cost of radiofrequency ablation can vary but typically ranges from $1,500 to $3,000 per treatment session.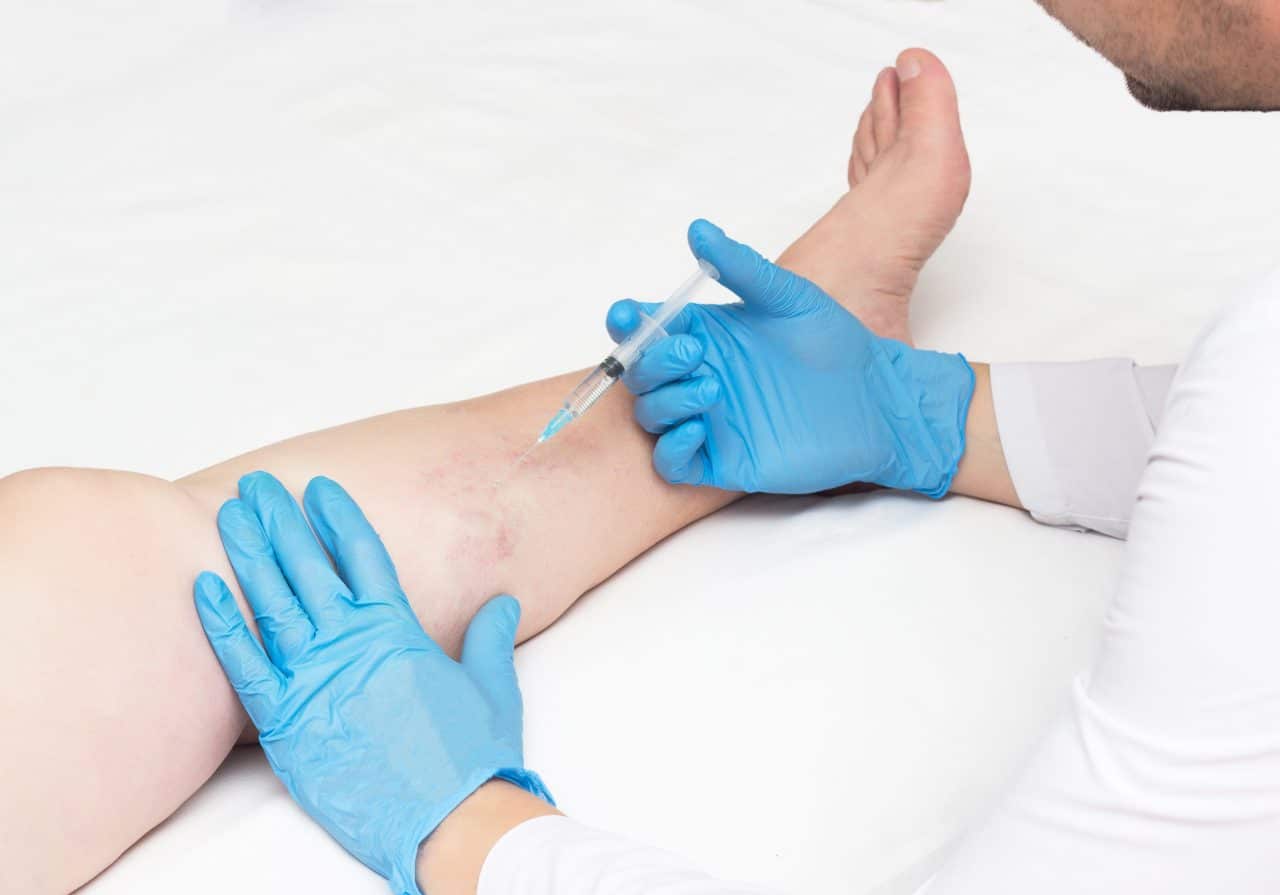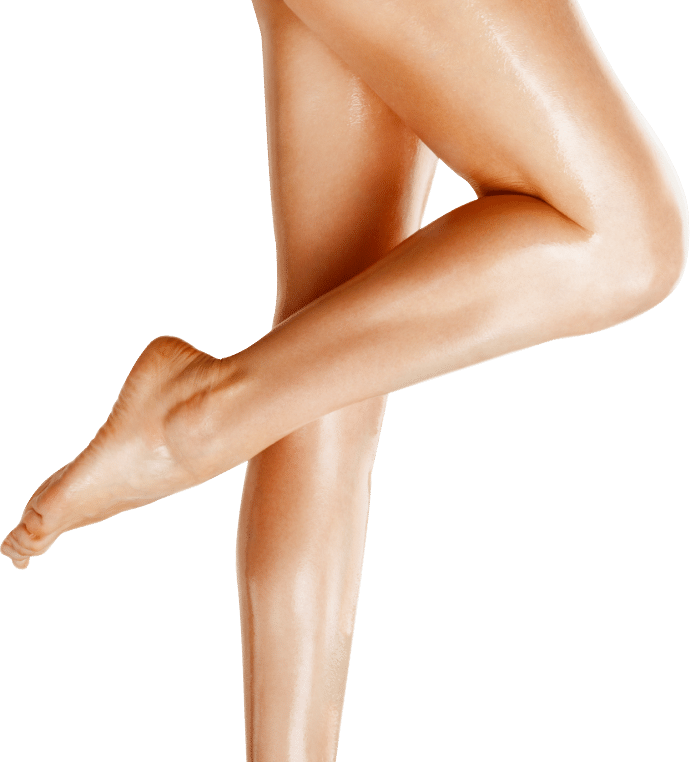 BOOK AN APPOINTMENT
Do you have any symptoms? Consult now with one of the Best Vein Specialist in New Jersey
Your information is encrypted and secure. By registering you confirm that you accept Terms and Conditions and Privacy Policy
Number of Treatment Sessions
The number of treatment sessions required depends on the severity of your varicose veins. Mild cases may only require a single session, while more advanced or extensive conditions may necessitate multiple sessions. During your initial consultation, our vein specialist will evaluate your condition and provide a personalized treatment plan tailored to your needs. This will include an estimate of the number of sessions required to achieve the desired results.
Insurance plans can vary in terms of their coverage. Our insurance team can contact your providers to understand the extent of your coverage and any potential out-of-pocket expenses. While some insurance plans may cover medically necessary treatments, others may have specific criteria or limitations. We offer free insurance verification before your first appointment. Our team will work closely with you to navigate the insurance process, providing you with the necessary information to make informed decisions about your treatment options.
The type of anesthesia administered during varicose vein treatment can impact the overall cost. Minimally invasive procedures such as sclerotherapy and laser treatment are typically performed under local anesthesia, which is less costly compared to general anesthesia. Local anesthesia numbs the treatment area, ensuring your comfort throughout the procedure without the need for additional anesthesiologist fees or hospital charges.
Whether You Have Underlying Venous Insufficiency
Venous insufficiency refers to a condition where the valves in the veins are not functioning properly, leading to varicose veins. If you have underlying venous insufficiency, it may require additional diagnostic tests and treatment to address the root cause of your varicose veins. The presence of venous insufficiency can impact the treatment approach and cost. Our specialists will evaluate your condition thoroughly to determine if underlying venous insufficiency is a factor and recommend appropriate treatment options.
The Location & Severity of Varicose Veins
The location and severity of varicose veins can influence the cost of treatment. Varicose veins that are closer to the surface and smaller in size are generally easier to treat and may require fewer treatment sessions. However, larger and more severe varicose veins may necessitate more extensive treatment and multiple sessions, potentially increasing the overall cost. Our vein doctors will assess the location and severity of your varicose veins to develop a personalized treatment plan and provide you with a detailed estimate.
Factors That Influence Insurance Coverage for Vein Treatments
Medical Necessity: Insurance plans typically cover vein treatments when they are deemed medically necessary. This means that the treatment is necessary to alleviate symptoms, improve quality of life, or prevent potential health complications.
Pre-Authorization: Some insurance plans require pre-authorization before undergoing vein treatments. This involves obtaining approval from your insurance provider before proceeding with the treatment. Failure to obtain pre-authorization may result in denial of coverage or increased out-of-pocket expenses.
Insurance Plan Coverage: Different insurance plans have varying coverage for vein treatments, including limitations, deductibles, co-pays, or coinsurance requirements.
Documentation and Diagnosis: Accurate documentation and diagnosis play a significant role in insurance coverage. Properly documenting symptoms, conducting diagnostic tests, and providing supporting medical records can strengthen your case for insurance coverage.
Treatment Guidelines: Insurance plans may have specific treatment guidelines or protocols for vein treatments. These guidelines may include criteria for conservative treatments before approving more invasive procedures.
Contact Us For Free Insurance Verification
At New Jersey Vein Treatment, we understand the importance of transparency and helping our patients navigate the insurance process. That's why we offer free insurance verification services to all our patients, even before their first appointment. Our knowledgeable staff will work closely with you to verify your insurance coverage and provide you with a clear understanding of any potential out-of-pocket expenses.
With multiple convenient locations across New Jersey, including Clifton, Paramus, Woodland Park, Woodbridge Township, and Scotch Plains, scheduling a consultation with our board-certified vein doctors is easy. Take the first step toward healthier, more beautiful legs by contacting us today. Let us guide you through the insurance verification process and help you explore the effective treatment options available to you.
FEATURED POSTS BY VEIN DOCTORS
NJ Vein Doctors

Meet our team of New Jersey Vein Treatment Specialists
Vein Treatments are covered by most major medical insurances, including Medicare. Call us today to verify your insurance for FREE >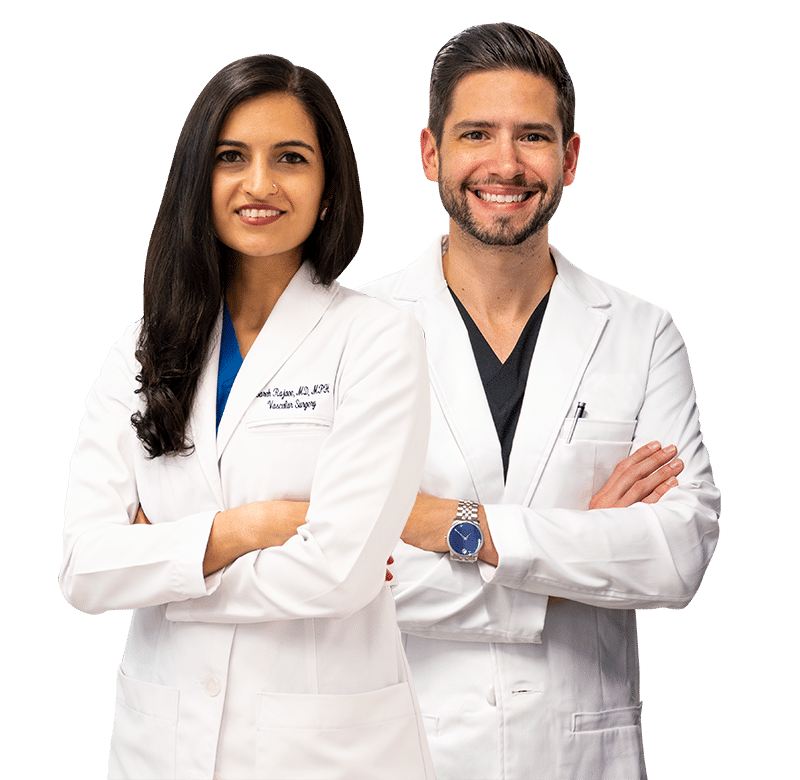 Meet our Team of Top Vein Specialists in New Jersey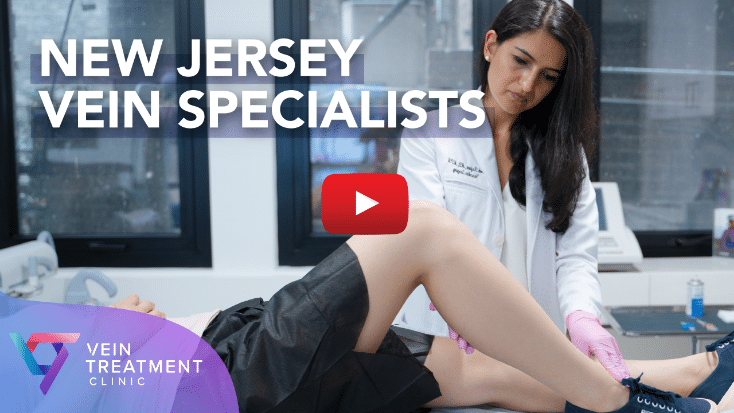 Slide One