What's the Best Vein Center Near Me in Clifton?

Vein Treatment Clinic: The best vein center near me in Clifton, New Jersey.
When patients Google, "best vein center near me in Clifton, New Jersey," they often come across our exceptional vein care center — Vein Treatment Clinic. That's because our vein center is frequently called one of the best vein centers by patients, most of whom leave rave 5-star reviews on our Google listings.
One of our patients recently wrote, "From the top to tail, I could not be happier with the level of professionalism I have received. My legs have never felt better. Thank you for taking the pain away. I highly recommend the vein doctor and her team. I am very happy with the results and overall experience."
This article aims to provide a detailed overview of all the factors contributing to our flawless reputation as vein care specialists — our board-certified vascular surgeon, minimally invasive procedures, streamlined diagnosis and treatment plan, insurance coverage, and our convenient location in Clifton, New Jersey.
Dr. Rajaee: The best board-certified vein specialist for vein care in Clifton, New Jersey.
​Vein Treatment Clinic is led by one of the country's most talented and reputable board-certified vein specialists, Dr. Sareh Rajaee. As far as vascular surgeons are concerned, you can't find someone with a better track record or training background. Dr. Rajaee has a star-studded educational background littered with names like Yale and Harvard, and she's incredibly compassionate and friendly!
The following is a brief summary of her educational background:
Completed her undergraduate studies at the University of Rhode Island.
Acquired her medical doctorate from the Alpert Medical School at Brown University.
Acquired her Masters in Public Health at the Harvard School of Public Health.
Completed a Vascular Surgery Residency at Yale New Haven Hospital.
Of course, training and educational background aren't all that matter — Dr. Rajaee is also deeply passionate about her work. She believes her patients should be emotionally and physically comfortable during the diagnosis and treatment process. That's why she provides a detailed overview of what you can expect from the process to ensure your mental peace.
The best vein care diagnosis and treatment plan in New Jersey.
We have a unique and streamlined varicose vein diagnosis and treatment plan that addresses the root cause of your vein problems. Instead of treating the superficial symptoms, such as spider veins, we investigate the underlying cause. Furthermore, we only use minimally invasive procedures that conclude within an hour, cause no complications, and have a nearly perfect success rate. The following is a step-by-step overview of our vein treatment plan.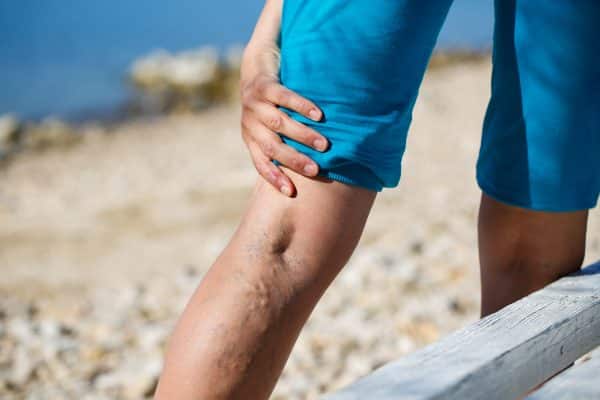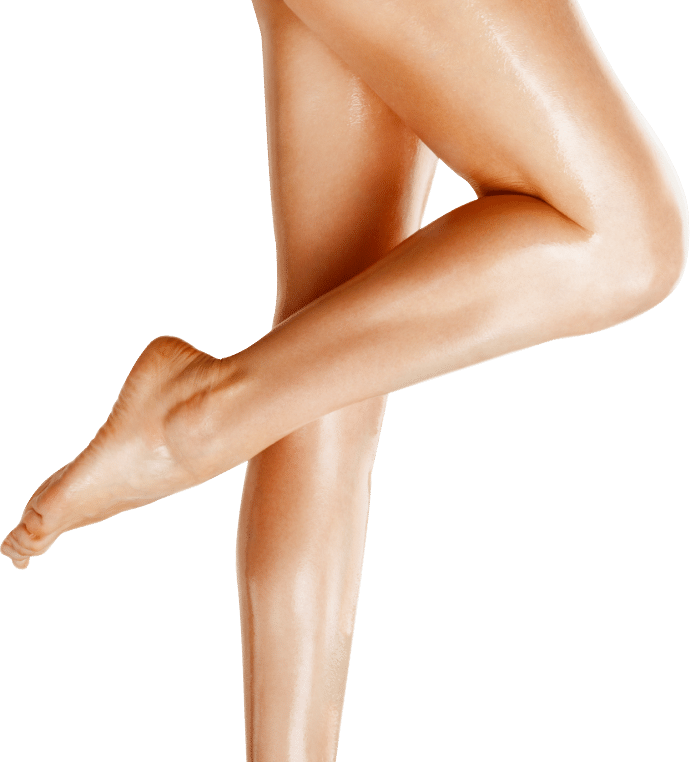 BOOK AN APPOINTMENT
Do you have any symptoms? Consult now with one of the Best Vein Specialist in New Jersey
Your information is encrypted and secure. By registering you confirm that you accept Terms and Conditions and Privacy Policy
Our vein doctors investigate the root cause of your vein problems, including your spider veins and varicose veins. They administer advanced vascular imaging tests, such as Duplex Ultrasound, to visualize the blood flow in your leg veins, which, in turn, reveals if you have venous insufficiency. Identifying the underlying disease allows them to recommend the ideal minimally invasive procedures.
If you have underlying venous insufficiency, your minimally invasive procedures may include radiofrequency ablation, endovenous laser ablation, or VenaSeal. The vein doctor will use thermal energy, laser energy, or medical adhesives to seal or collapse your diseased vein's walls. The accumulated blood reroutes to healthier veins, and the diseased vein eventually gets absorbed by the body.
After the primary vein treatment, the vein doctor can address your superficial varicose veins and spider veins. The vein doctor may perform sclerotherapy, a minimally invasive procedure wherein a special medication is injected into the spider veins to fuse their walls. The spider veins harden into scar tissues that eventually fade away from your skin's surface.
Minimally invasive procedures don't involve any recovery period or downtime. As such, you can leave the vein center and resume your daily activities immediately. However, you'll have to wear compression stockings for a few weeks and avoid strenuous workouts for a few days to ensure an optimal and smooth recovery.
We help you with the insurance coverage.
Vein Treatment Clinic accepts all major insurance plans, including Medicare. We can't say we're the only ones who do that — lots of medical centers accept insurance plans. However, we go above and beyond the bare minimum — our vein specialists and staff actively help you get the best insurance coverage possible to lower your financial burden.
Our vein doctors discuss your treatment options and minimally invasive procedures without losing sight of your insurance plans. We provide the most effective treatments that you can get insurance coverage for, such as radiofrequency ablation and endovenous laser ablation. Our vein care staff also handles your insurance coverage details, so you don't have any troubles.
Most importantly, we often include sclerotherapy within the insurance coverage — even though sclerotherapy isn't technically covered by insurance plans. If you have underlying vein disease, we include sclerotherapy within your primary varicose vein treatment plan, folding it within your insurance coverage. We aim to reduce your out-of-pocket financial burden as much as possible.
Booking an appointment online is easy!
Vein Treatment Clinic Clifton is an incredibly accessible vein center located at 1117 US-46 Suite 205, Clifton, NJ. You'll find it a short distance from the Ford dealership as you drive down route 46-E, just off the NJ -3 and near the garden state parkway. We also offer plenty of parking spaces.
Booking an appointment at our vein center is easy — you can schedule a consultation online or call +1 862-899-8994.
FEATURED POSTS BY VEIN DOCTORS
NJ Vein Doctors

Meet our team of New Jersey Vein Treatment Specialists
Vein Treatments are covered by most major medical insurances, including Medicare. Call us today to verify your insurance for FREE >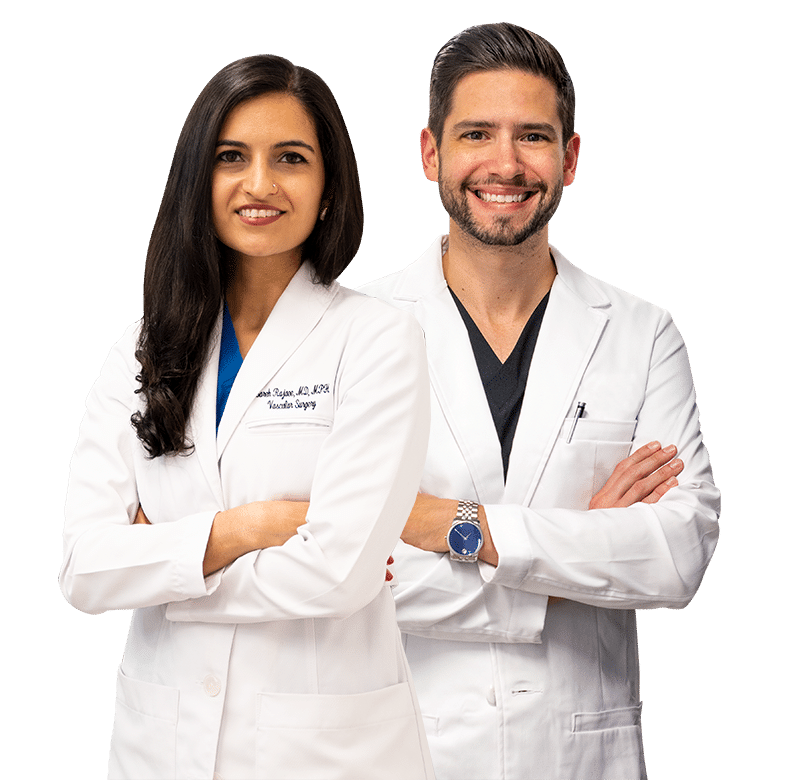 Meet our Team of Top Vein Specialists in New Jersey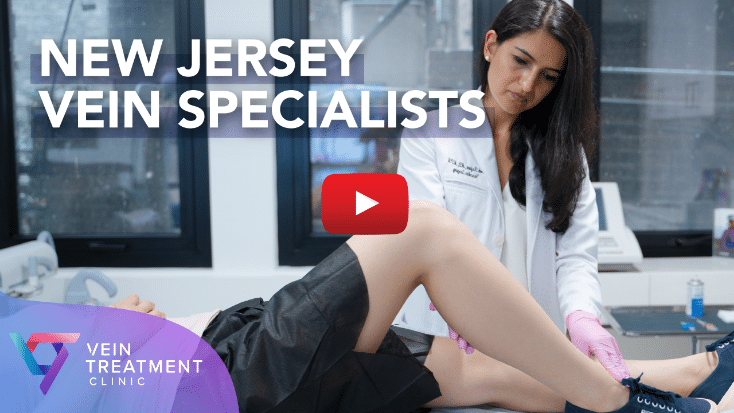 Slide One