Introducing the Best Vein Center Near Me Hackensack

H2. Vein Treatment Clinic: The Best Vein Center Near Me Hackensack
Vein Treatment Clinic is often called the "best vein center near me Hackensack" by patients in and around Hackensack, NJ. Our state-of-the-art vein center has a strong reputation for personalized care and minimally invasive treatments that ensure dramatic results. Even though our vein treatment center isn't in Hackensack, it's still highly accessible, located at 140 NJ-17 Suite #103, Paramus, less than 10 minutes from Hackensack via Central Ave and NJ-17 N. Below, we provide 6 reasons why VTC Paramus is considered the best vein clinic near Hackensack.
#1. 5-Star Ratings & Reviews
Vein Treatment Clinic Paramus has 5-star ratings and reviews from patients — that's primarily why we confidently call ourselves the best vein center in the region. We provide personalized care with minimally invasive treatments, ensure the patient's mental and physical comfort, and minimize the risk of the varicose veins and spider veins returning. Those are just some of the factors that allow us to maintain a perfect 5-star track record.
The following is a review from one of our recent patients:
"I can't say enough about how wonderful Dr. Kobrinski and his staff are. Not only are they friendly and kind, but they were incredibly patient and accommodating when I had an insurance change. Dr. Kobrinski is both incredibly professional and down to earth. He has shown true commitment to solving my issues, but the added bonus is that he was so understanding. He listened to every concern and fear and never made me feel silly for asking any questions. He is also incredibly calm, which is invaluable if you are a nervous patient. I would highly recommend Dr. Kobrinski and Staff to anyone looking to move forward with a consult or procedure. I only wish I had booked mine sooner."
Our medical center is led by Dr. Todd Kobrinski, widely considered an exceptional vein doctor with a charming personality. Dr. Kobrinski has two areas of expertise — venous medicine and cardiovascular disease. He leverages experience with both areas of medicine to diagnose and treat your vein problems with the utmost precision. His understanding of cardiovascular issues makes him uniquely capable of identifying blood circulation problems in your veins, i.e., the root cause of your varicose veins and spider veins.
Dr. Kobrinski acquired his bachelor's and Master of Science degrees from George Washington University, followed by a medical degree from Nova Southeastern University in Florida. He also completed an intense 8-year post-graduate training through the Icahn School of Medicine at Mount Sinai St. Luke's Roosevelt Hospital Center in New York City, which included a residency in Internal Medicine. As such, he has a stellar educational background with over 10 years of experience in vein treatments.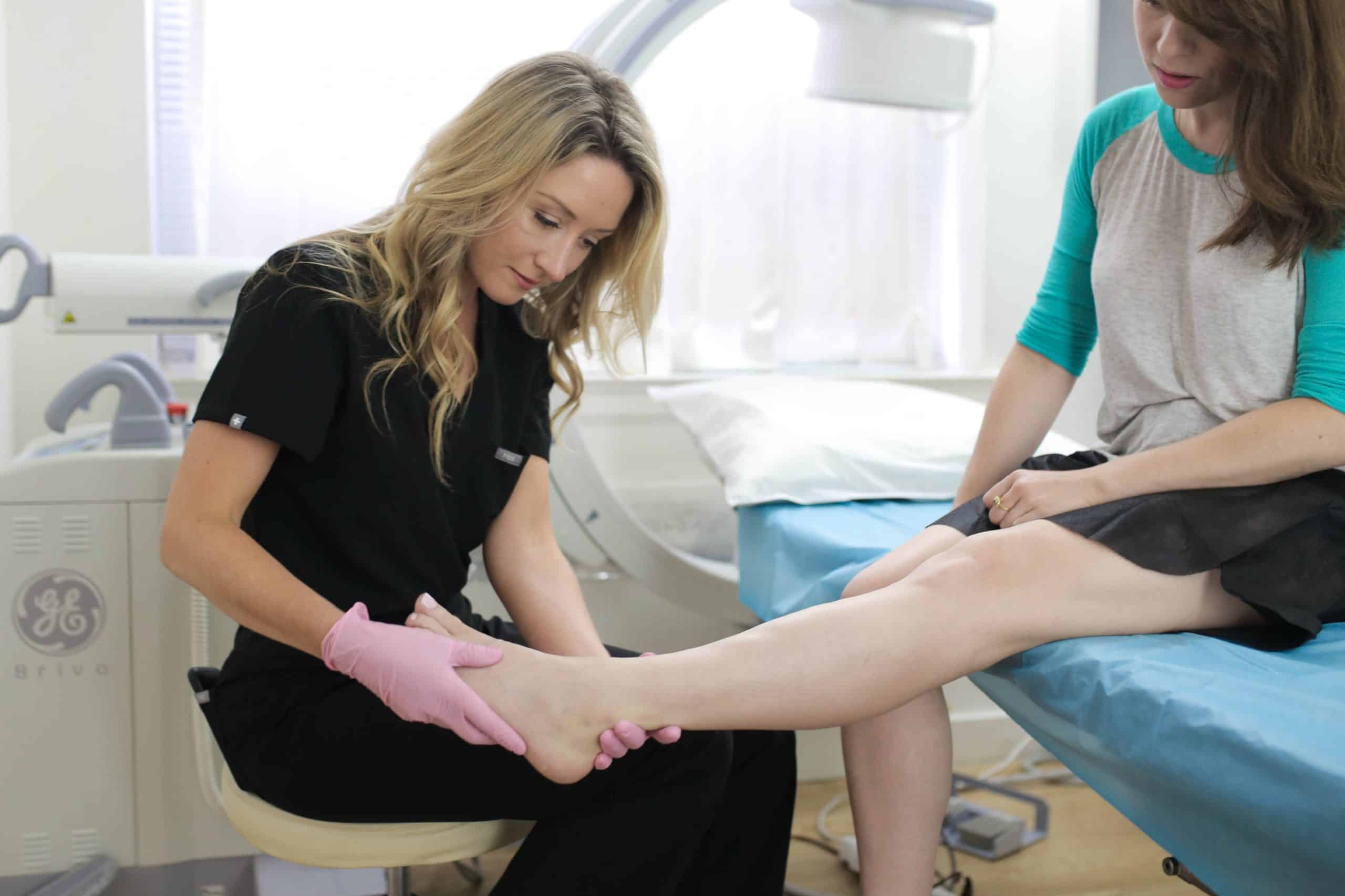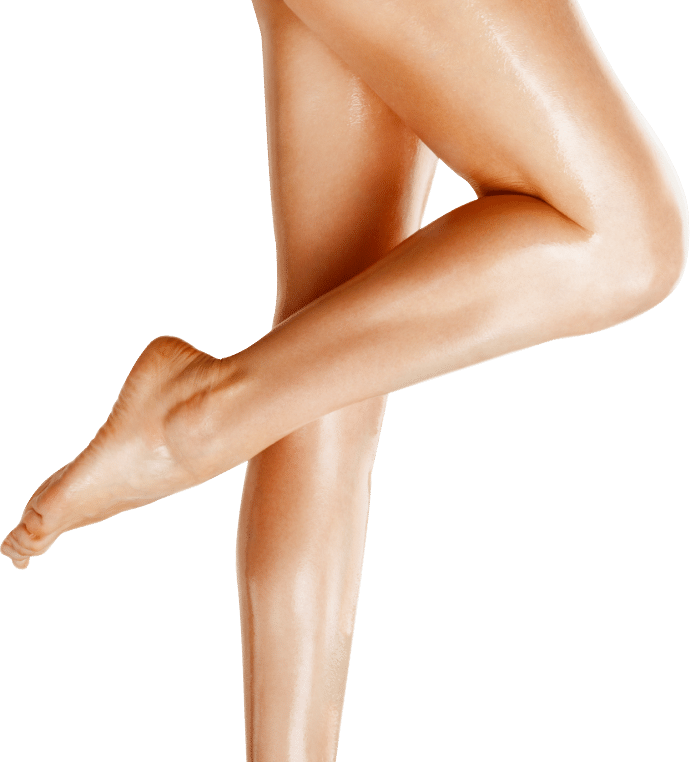 BOOK AN APPOINTMENT
Do you have any symptoms? Consult now with one of the Best Vein Specialist in New Jersey
Your information is encrypted and secure. By registering you confirm that you accept Terms and Conditions and Privacy Policy
Educational background and training are important, but the best vein doctors must bring more to the table. Dr. Kobrinski matches his training with a compassionate and friendly attitude that puts his patients at ease. He believes vein treatments should be emotionally and physically comfortable, so he goes out of his way to ensure you have a comfortable vein treatment experience. Patients often fly over from across the country to consult with him.
#3. State-of-the-Art Equipment
Vein Treatment Clinic is a state-of-the-art medical center outfitted with all the modern devices and technologies necessary to provide the latest varicose vein treatments. We absolutely avoid vascular surgery because it's outdated, risky, and complicated, relying instead on minimally invasive treatments. However, minimally invasive varicose vein treatments need advanced devices, such as VNUS, ClariVein, and ClosureFAST. We're perfectly equipped to provide cutting-edge treatments without downtime, complications, or discomfort.
Vein Treatment Clinic believes personalized care is crucial to the long-term success of varicose vein treatment. Inexperienced vein doctors and medical spas often have a cookie-cutter vein treatment template — they use sclerotherapy or laser therapy to remove the visible spider veins on your skin's surface without investigating the root cause. We always investigate the root cause of your varicose veins and spider veins to curate the ideal varicose vein treatment plan for your unique needs. We also consider your insurance plans and lifestyle while curating the treatment.
#5. Minimally Invasive Treatments
Vein Treatment Clinic only provides minimally invasive treatments, such as radiofrequency ablation, endovenous laser ablation, VenaSeal, and sclerotherapy. If you have underlying vein disease, we neutralize the diseased saphenous vein responsible for your varicose veins and spider veins using thermal energy, laser energy, or medical adhesives. If you don't have underlying vein disease, we inject a sclerosant solution into your spider veins to harden them into scar tissues that eventually fade away. Our procedures have a perfect success rate and cause no pain or discomfort.
Vein Treatment Clinic accepts all major insurance plans, including Medicare. Our vein care staff handles your insurance details to help you get optimal coverage, and our vascular surgeon plans the varicose vein treatment based on your insurance details. If you have underlying vein disease, we also include sclerotherapy in your primary varicose vein treatment, extending coverage to a procedure that isn't officially covered by insurance plans. We aim to minimize your out-of-pocket financial burden.
Vein Treatment Clinic is located in Paramus, just off the garden state parkway and NJ-17 highway, a short drive from the popular Paramus Park Mall. For more information, please schedule your treatment of varicose veins and spider veins today.
FEATURED POSTS BY VEIN DOCTORS
NJ Vein Doctors

Meet our team of New Jersey Vein Treatment Specialists
Vein Treatments are covered by most major medical insurances, including Medicare. Call us today to verify your insurance for FREE >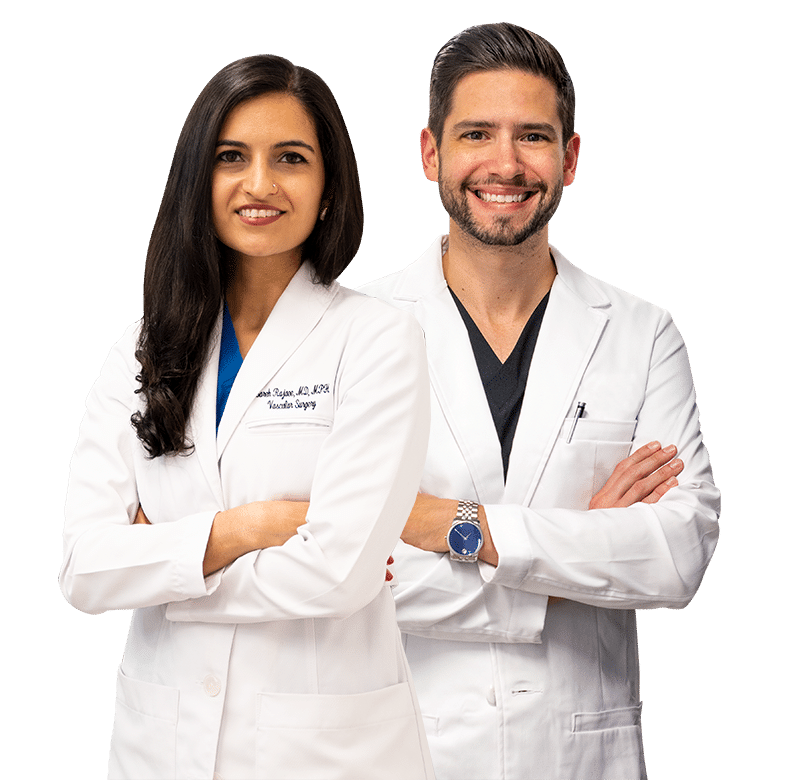 Meet our Team of Top Vein Specialists in New Jersey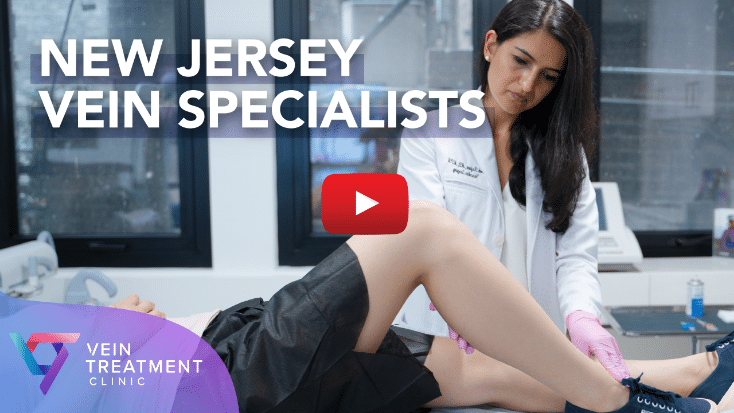 Slide One