What are the Symptoms of Restless Leg Syndrome? And Other FAQs

What are the symptoms of restless leg syndrome?
Restless leg syndrome (RLS) is a condition that causes an irresistible urge to move the legs. The urge to move occurs when you're resting or lying down and is usually relieved by moving. This urge to move often causes an uncomfortable sensation in the legs, such as prickling, tingling, pulling, or itching. For some people, RLS is a minor annoyance. But for others, it can be disruptive and cause daytime sleepiness.
There are two types of RLS: primary and secondary. Primary RLS is the most common and is not caused by another condition. Secondary RLS is less common and is caused by other conditions, such as iron deficiency, Parkinson's disease, or chronic venous insufficiency. There is no cure for RLS, but treatments can help relieve the symptoms. You must address the root cause of restless leg syndrome for long-lasting relief from the symptoms of RLS.
New Jersey Vein Treatment is a group of state-of-the-art medical centers for vein treatment specializing in minimally invasive spider vein and varicose vein treatments. Our vein doctors carefully examine your leg veins, discuss your symptoms and concerns, review your medical history, and offer the most effective treatments for your problems. Our vein doctors diagnose and treat the root cause of restless leg syndrome to ensure safe and reliable results.
You can find our medical centers for vein treatment in Paramus, Clifton, Woodland Park, and Woodbridge. Our Paramus office is located at 140 NJ-17 #103, Paramus, just off NJ-17, and the Woodland Park office is close to Garden State Plaza. If you're in or around Woodbridge Township, you can find our office two minutes from both the New Jersey Turnpike and the Garden State Parkway. Please schedule an appointment at your nearest medical center for vein treatment in New Jersey.
What causes restless leg syndrome?
There is no single known cause of restless leg syndrome, but the condition is thought to be linked to a number of factors. One is an iron deficiency. When there's not enough iron in the body, it can cause RLS. Another possible cause is nerve damage. This can be from conditions like diabetes, kidney failure, and peripheral artery disease. Parkinson's disease may also play a role in RLS. In addition, certain medications can cause RLS as a side effect. Some of these include antipsychotics, anti-nausea drugs, and antidepressants.
However, chronic venous insufficiency is one of the most common causes of restless leg syndrome. Chronic venous insufficiency is a circulatory disorder caused by the collapse of your vein valves. When your vein valves malfunction or collapse, blood flows backward and accumulates in the leg veins. The continued accumulation of blood in leg veins leads to vascular dilation and the formation of spider veins and varicose veins. The accumulation of blood in the leg veins also leads to the symptoms of restless leg syndrome.
If your restless leg syndrome is symptomatic of vein disease, your symptoms will worsen at the end of the day or after long periods of inactivity. Some of the other possible symptoms of vein disease include leg swelling, leg heaviness, leg pain, and frequent leg cramps. If you notice these signs and symptoms in addition to restless leg syndrome, there's a strong chance you have chronic venous insufficiency.
Is restless leg syndrome curable?
There is no one-size-fits-all cure for RLS, but there are treatments that can help. Restless leg syndrome can occur because of numerous underlying conditions, such as Parkinson's disease, chronic venous insufficiency, iron deficiency, and more. Instead of focusing on the symptoms, your physician must focus on identifying and treating the possible causes of RLS. If your doctor treats the root cause of your problem, you may find some relief from the symptoms.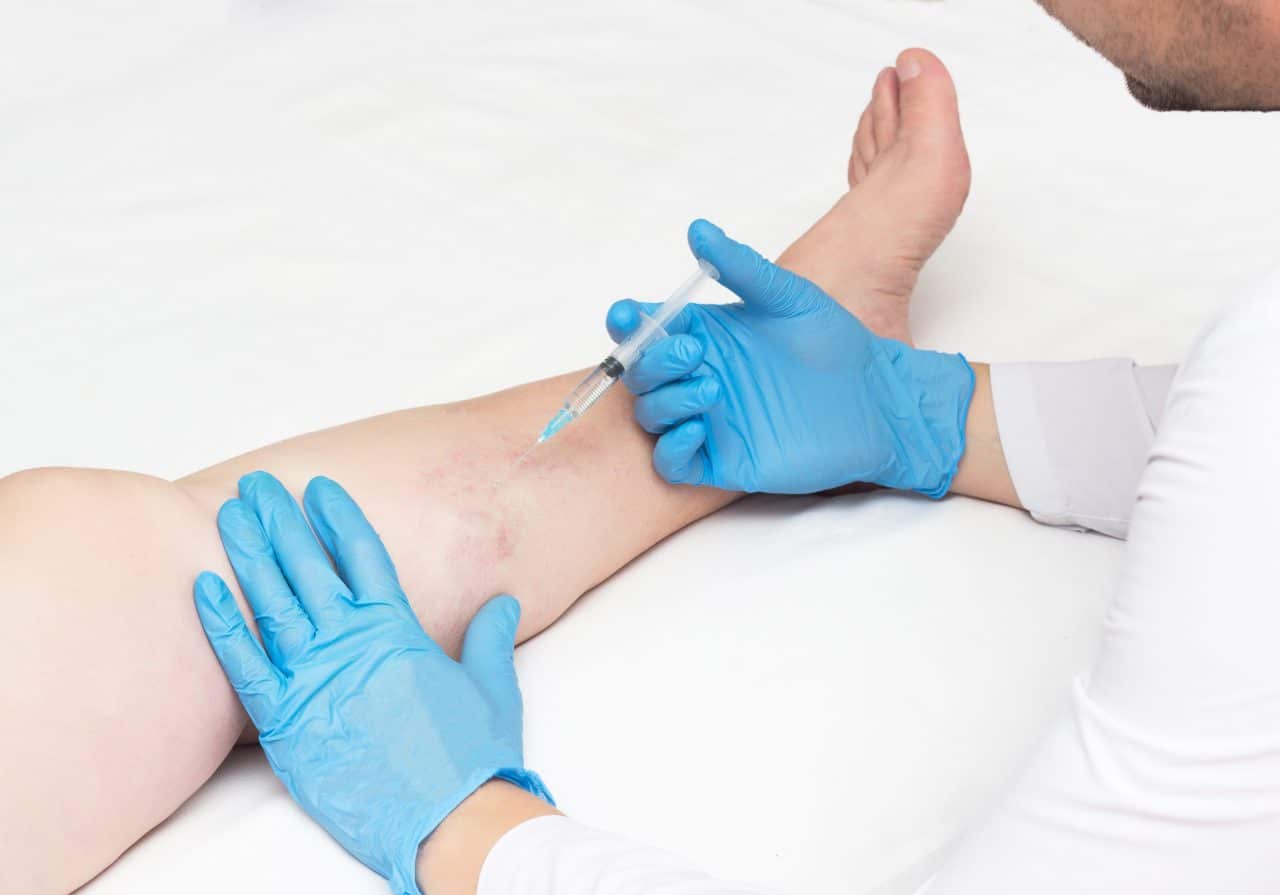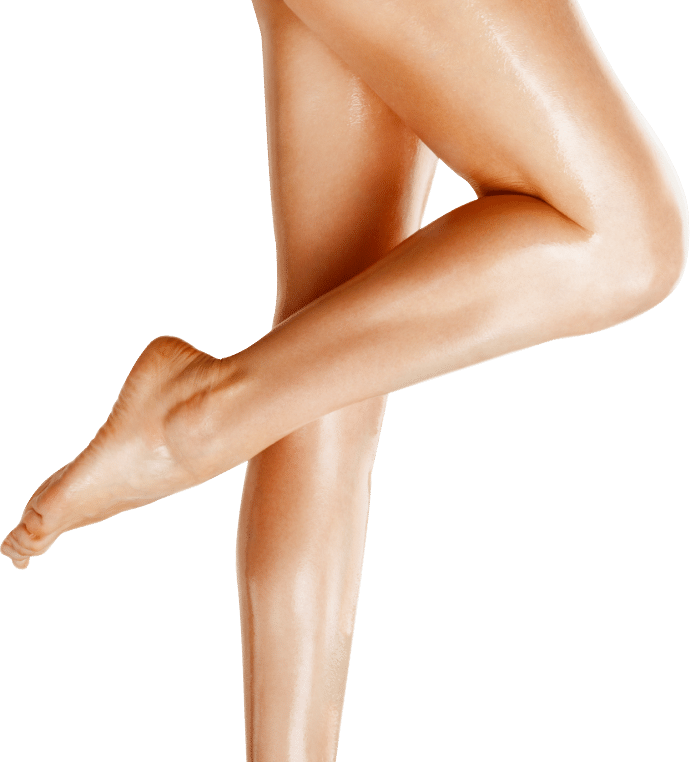 BOOK AN APPOINTMENT
Do you have any symptoms? Consult now with one of the Best Vein Specialist in New Jersey
Your information is encrypted and secure. By registering you confirm that you accept Terms and Conditions and Privacy Policy
What are the home remedies for restless leg syndrome?
If you're one of the millions of people who suffer from restless leg syndrome (RLS), you know how frustrating it can be. Luckily, there are some things you can do at home to ease your symptoms.
Try to identify any patterns in your RLS. Do your symptoms seem to be worse at certain times of the day? After you've been sitting for a long time? When you're stressed? Once you've identified any patterns, you can try to avoid or minimize those triggers.
Make sure you're getting enough iron. Iron is essential for healthy nerve function, and low iron levels have been linked to RLS. You can get iron from food sources like red meat, dark leafy greens, and legumes, or you can take an iron supplement.
Take a magnesium supplement. Magnesium is another essential mineral for healthy nerve function, and it's also been shown to be helpful for RLS.
Try massaging your legs. A gentle leg massage can help to relax your muscles and ease RLS symptoms.
Get regular exercise. Exercise is important for overall health, but it can also be helpful for RLS. Regular exercise can help to reduce stress and improve your sleep, both of which can help to ease RLS symptoms.
Wear compression stockings. When you wear compression stockings, you apply pressure on your leg veins to push some of the accumulated blood towards the heart, thus alleviating the symptoms of vein disease, including restless leg syndrome.
Elevate your legs while sitting. When you elevate your legs above your heart's level, the accumulated blood in your leg veins flows towards the heart to alleviate your symptoms.
What are the treatments for restless leg syndrome?
Your treatment for restless leg syndrome depends on your symptoms and the root cause of your condition. Our vein doctors administer duplex ultrasound tests to visualize the direction of blood in your leg veins, diagnose underlying vein disease, and curate a personalized treatment plan. Depending on your specific condition, your treatment plan may include radiofrequency ablation, endovenous laser ablation, or venaseal.
FEATURED POSTS BY VEIN DOCTORS
NJ Vein Doctors

Meet our team of New Jersey Vein Treatment Specialists
Vein Treatments are covered by most major medical insurances, including Medicare. Call us today to verify your insurance for FREE >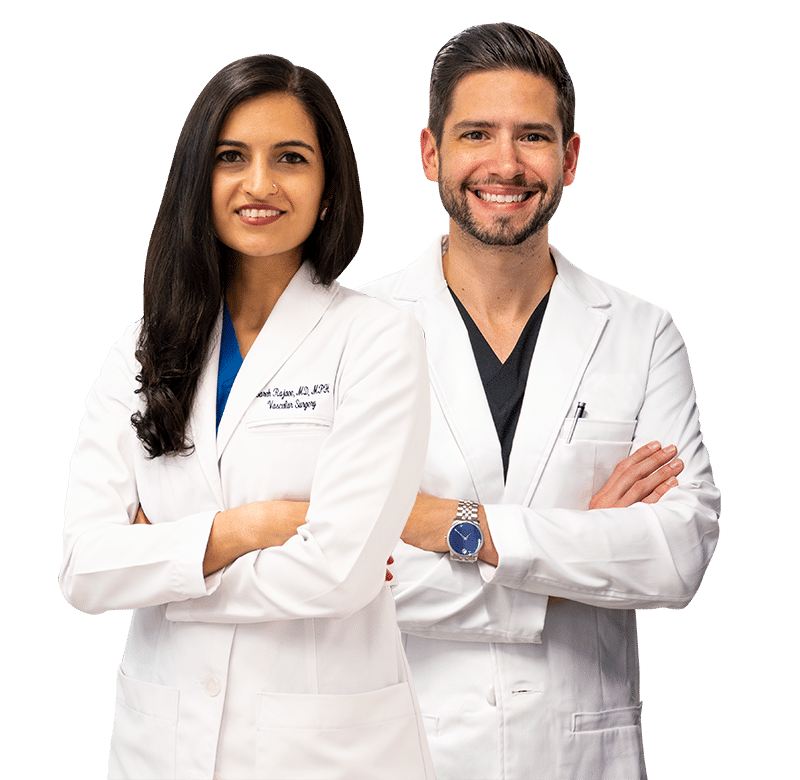 Meet our Team of Top Vein Specialists in New Jersey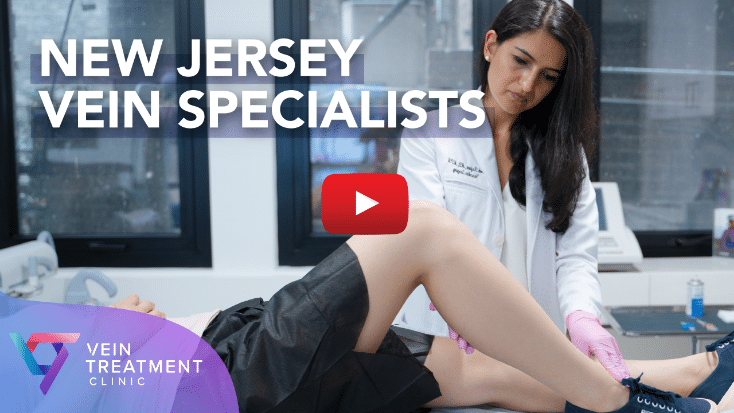 Slide One