What Doctor Treats Vein Problems? When To See a Vascular Specialist?

What doctor treats vein problems?
The right doctor can make all the difference when it comes to vein problems. Whether you're dealing with spider veins, varicose veins, or another vein-related condition, understanding your options can be overwhelming. In this article, we'll explore the different types of physicians specializing in treating vein-related issues.
Typically, vein problems are treated by various medical professionals, including vascular surgeons, cardiologists, radiologists, general practitioners, and phlebologists (vein doctors or vein specialists). Vascular surgeons are skilled in surgically correcting malformations and using endovascular therapies to manage vein-related problems, such as varicose veins, DVT (deep vein thrombosis), venous malformations, and other conditions related to the circulatory system.
Cardiologists are typically trained in treating venous insufficiency (when the veins don't function properly), evaluating heart diseases, and managing atherosclerosis and high cholesterol. Radiologists can also diagnose vein conditions and use therapeutic techniques such as ultrasound and X-rays to confirm the diagnosis. General practitioners can evaluate vein problems and refer patients to the appropriate specialists.
However, a phlebologist is the best type of doctor or medical professional to consult for vein-related issues. Phlebologists, also known as vein doctors or vein specialists, are specially trained to diagnose and treat spider veins, varicose veins, chronic venous insufficiency, and other vein-related conditions using the latest and most effective techniques. Unlike cardiologists and vascular surgeons, they specialize in veins (not arteries) and offer minimally invasive treatments that allow patients to resume their daily activities immediately.
When it comes to vein problems, it's important to visit a doctor with expertise in the area. Every patient's needs will vary, so it's important to consult a vein doctor to determine the best course of treatment. Our medical center for vein treatment in New Jersey is led by highly-skilled, board-certified vein doctors who diagnose and treat the root cause of your vein problems using the latest, safest techniques, ensuring safe, long-lasting results.
You can find our medical centers for vein treatment in Paramus, Woodland Park, Woodbridge, and Scotch Plains. If you're in or around Woodbridge Township, our medical center for vein treatment is two minutes from the New Jersey Turnpike and the Garden State Parkway. Please schedule an appointment at your nearest medical center for vein treatment in New Jersey.
When to see a vascular specialist?
If you experience any pain, swelling, itching, or heavy feelings in your legs, especially in your veins, it may be time to consider seeing a vein specialist. Vein specialists are medical doctors who specialize in diagnosing and treating problems related to the veins. They offer various treatments, including sclerotherapy, endovenous ablation, and phlebectomy, to restore veins to healthy functioning and prevent long-term vein damage.
Whether you simply want to reduce the appearance of unsightly spider veins or are experiencing painful or serious vein-related issues, a vein specialist can evaluate your condition and determine the best course of treatment. If you experience any of the following symptoms, it may be time to consult with a vein specialist:
Leg cramps
Swollen legs or ankles
Discoloration or inflammation on your legs
Itchy or tender veins
Burning sensation in your legs
Aches in your legs from sitting or standing for a long time
Painful ulcers on your legs or ankles
Spider veins on the skin's surface
Varicose veins bulging out of the skin's surface
In certain cases, vein-related issues can be managed with lifestyle changes, such as exercising, walking, and avoiding long periods of standing or sitting. However, lifestyle changes can only prevent the condition from worsening and alleviate some of the symptoms. To treat your vein-related conditions and restore optimal health, you must undergo minimally invasive spider vein and varicose vein treatments, which can only be offered by vein doctors.
How are vein problems diagnosed?
Vein problems can be difficult to diagnose because they often don't present any visible symptoms; however, checking for signs of underlying health conditions through non-invasive methods can help you ascertain if you are suffering from a vein condition. The primary diagnostic tool used to identify vein problems is a duplex ultrasound. This technique produces detailed imaging of veins to detect problems like chronic venous insufficiency, deep vein thrombosis, and other venous disorders.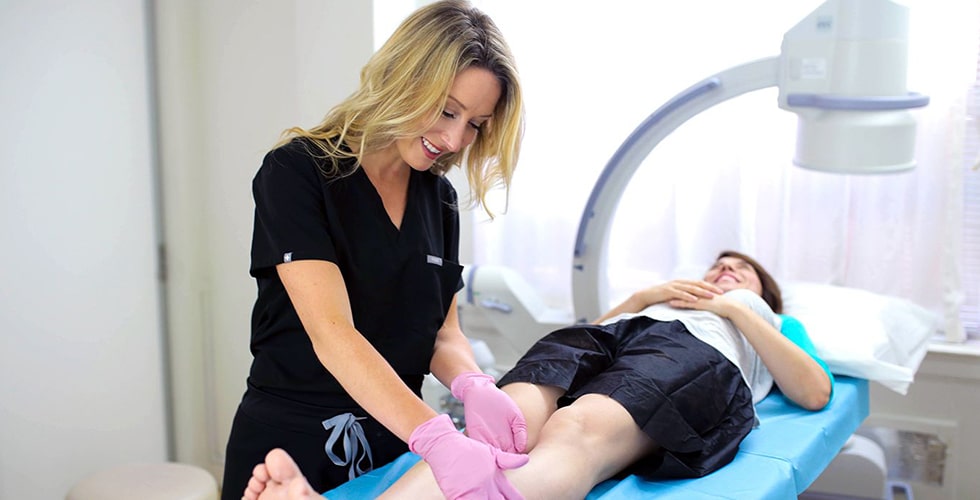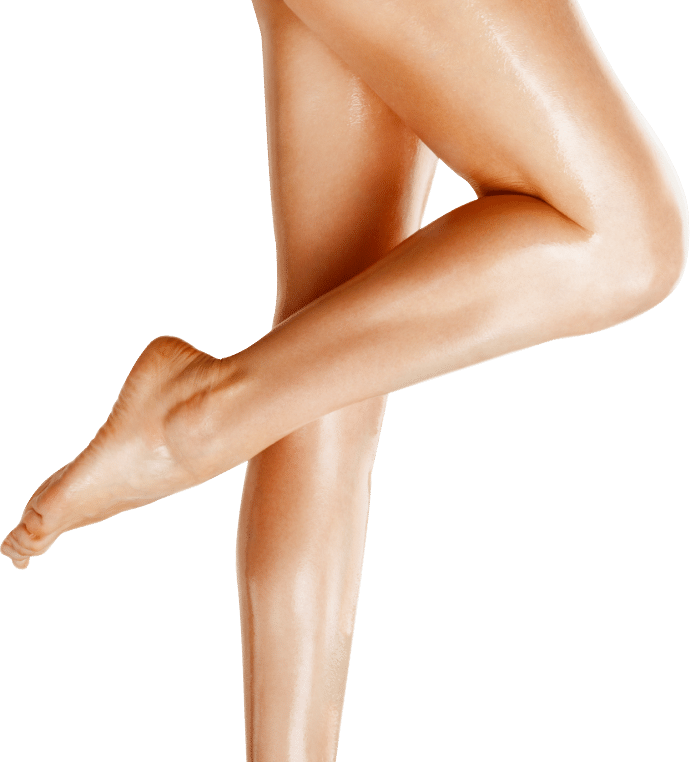 BOOK AN APPOINTMENT
Do you have any symptoms? Consult now with one of the Best Vein Specialist in New Jersey
Your information is encrypted and secure. By registering you confirm that you accept Terms and Conditions and Privacy Policy
Duplex ultrasound uses high-frequency sound waves to produce images of veins. A technician will use a transducer—an instrument similar to a microphone—to send sound waves through the affected area and record the echoes that reflect back. This imaging gives the technician a view of the venous structures in the body and provides a detailed analysis of the direction of blood flow and the thickness of the walls in the veins.
Common symptoms of vein problems may include aching, pain, swelling, heaviness, fatigue, and skin discoloration—as can occur with varicose veins. However, duplex ultrasound can detect issues before these symptoms occur. For example, it can determine whether a vein is too narrow, if there is a buildup of plaque, if there is a clot or abnormality in the vein, and, of course, if there is any blockage.
Duplex ultrasound is a valuable tool in preventing the symptoms of vein disease, diagnosing chronic venous insufficiency, and curating a personalized treatment plan for your conditions. Depending on your specific symptoms and condition, the vein doctor may recommend compression stockings, exercise, sclerotherapy, radiofrequency ablation, endovenous laser ablation, venaseal, and other treatments. Please schedule an appointment with a board-certified vein doctor near your location in New Jersey to explore your vein treatment options.
FEATURED POSTS BY VEIN DOCTORS
NJ Vein Doctors

Meet our team of New Jersey Vein Treatment Specialists
Vein Treatments are covered by most major medical insurances, including Medicare. Call us today to verify your insurance for FREE >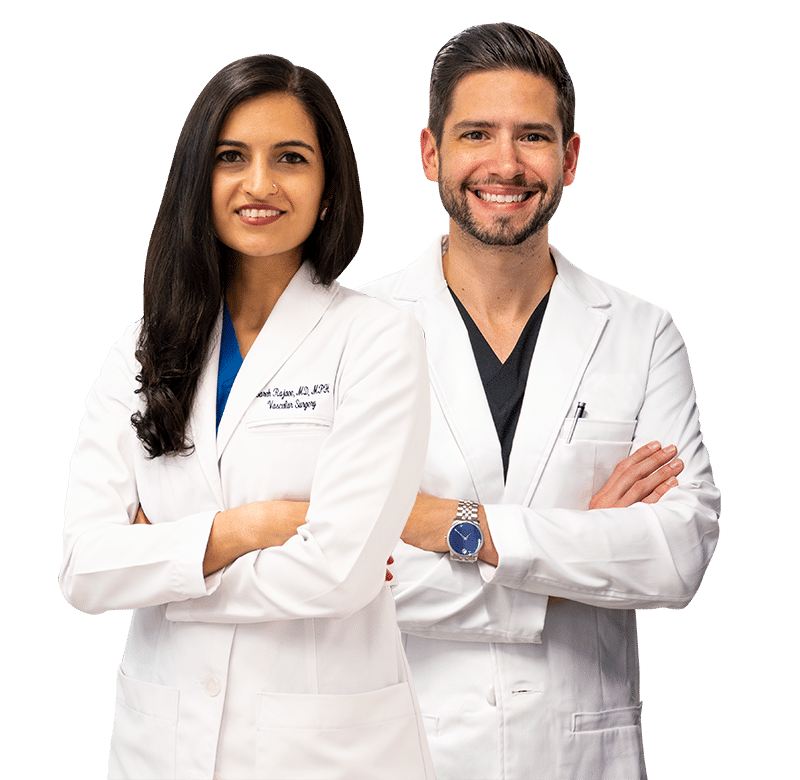 Meet our Team of Top Vein Specialists in New Jersey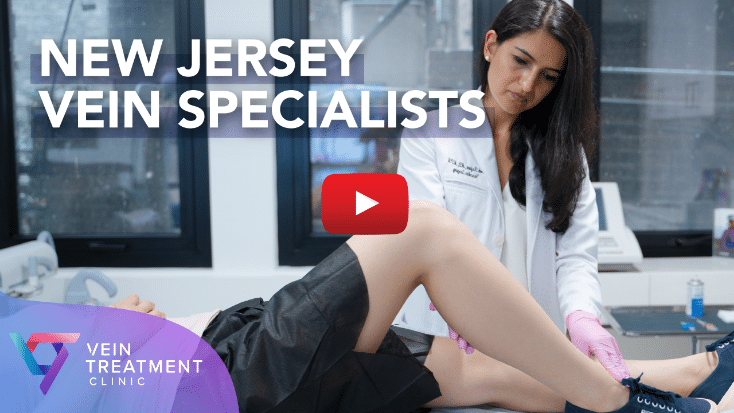 Slide One