What is a Vein Doctor Called?
What is a Vein Doctor Called?
The official term for a vein doctor or vein specialist is "phlebologist." Phlebology is defined as the branch of medicine concerned with veins and vascular problems, and phlebologists are the doctors specifically trained to diagnose and treat vein problems.
What Kind of Doctor do you see for Veins?
If you have vein-related problems, you should consult a phlebologist, i.e., a vein specialist. Generally speaking, all kinds of doctors can treat vein-related problems, including hospitalists, anesthesiologists, emergency doctors, cardiologists, and more. The only requirement to become a phlebologist is that the doctor should undergo advanced training for vein-related diseases and treatments.
How can I Find the Best Vein Doctor?
Vein treatments can be offered by all kinds of vascular vein doctors. Even medical spas provide laser therapies for spider veins and other vascular lesions. However, just because vein treatments are offered by a wide range of doctors doesn't mean you can consult anyone. Most doctors and medical professionals don't have the specialized training necessary to diagnose and treat the root cause of your vein problems, which can cause complications. If you're looking for the best vein doctor in NJ, please consider these qualities.
Board Certification
Vascular vein doctors don't need board certification to practice vein treatments. However, board certification offers a guarantee that the vein specialist has advanced training in the latest treatments and protocols. To get board-certified, vein doctors must undergo advanced residency programs, fellowship training, and other professional milestones. They must also stay abreast of the latest developments in vein care to retain their certification, establishing them as the leading authorities in vein treatment.
Registered Physician in Vascular Imaging
You must look for a vein specialist who also happens to be a registered physician in vascular imaging. Treating vein problems, such as spider veins and varicose veins, involves identifying their root cause, chronic venous insufficiency. Vascular imaging tests, such as duplex ultrasound allow vein doctors to visualize the blood flow in your leg veins and diagnose vein disease. They're also necessary for most advanced vein treatments. As such, you should look for vein specialists with advanced training in vascular imaging.
Exceptional Reviews & Track Record
You should look for vein doctors with perfect track records. They should have performed hundreds of minimally invasive vein treatments without major side effects and complications. The best way to assess their track record is through their online testimonials. Patients generally leave reviews for their vein doctors, and vein treatment centers on Google, Facebook, or Real Self. You should only consider vein specialists with unanimous 5-star ratings and reviews — they can only maintain perfect ratings if they have exceptional standards of vein care and they guarantee successful treatments.
What can I Expect From a Vascular Doctor?
When you consult a reliable vein specialist, you should expect a thorough diagnosis and consultation. During your initial consultation, the vein specialist should carefully examine your leg veins to identify the signs and symptoms of vein disease. These include spider veins, varicose veins, leg cramps, leg heaviness, leg swelling, and restless leg syndrome. They should also ask about your symptoms and review your medical history to trace the potential risk factors. Furthermore, the spider and varicose vein center should also accept your insurance information and provide free insurance verification.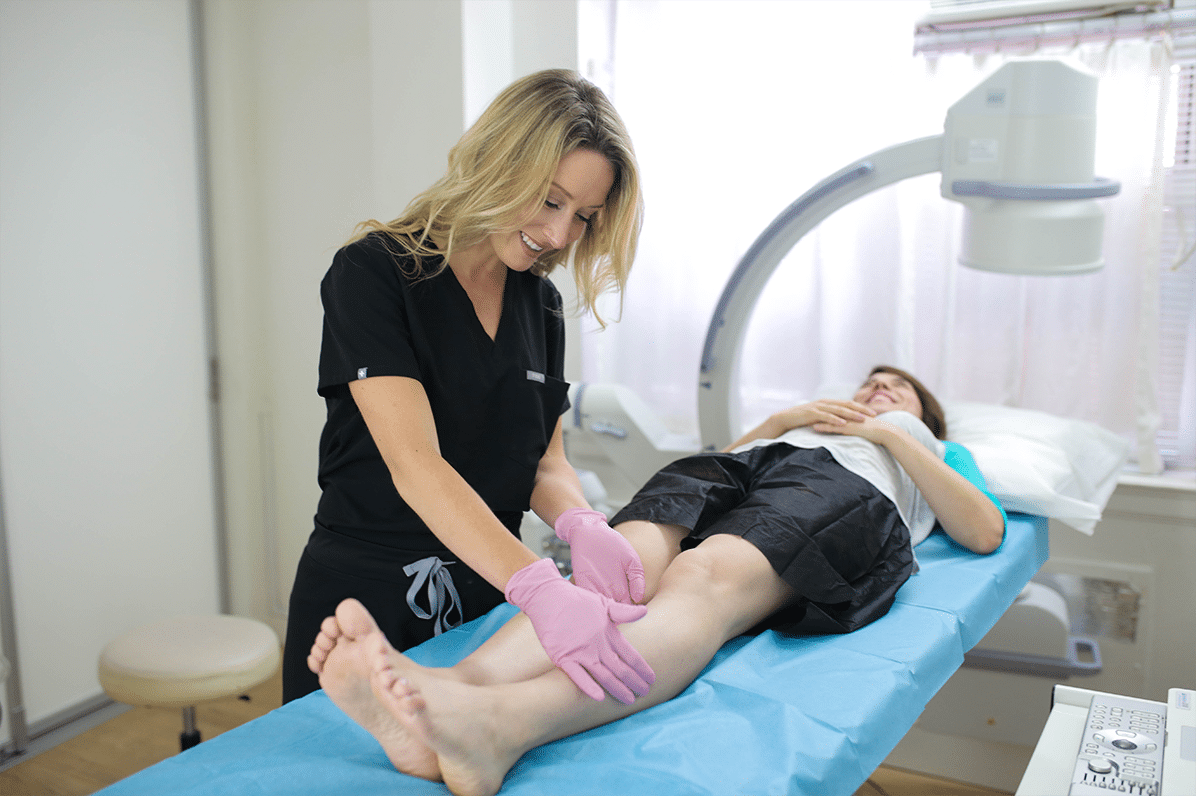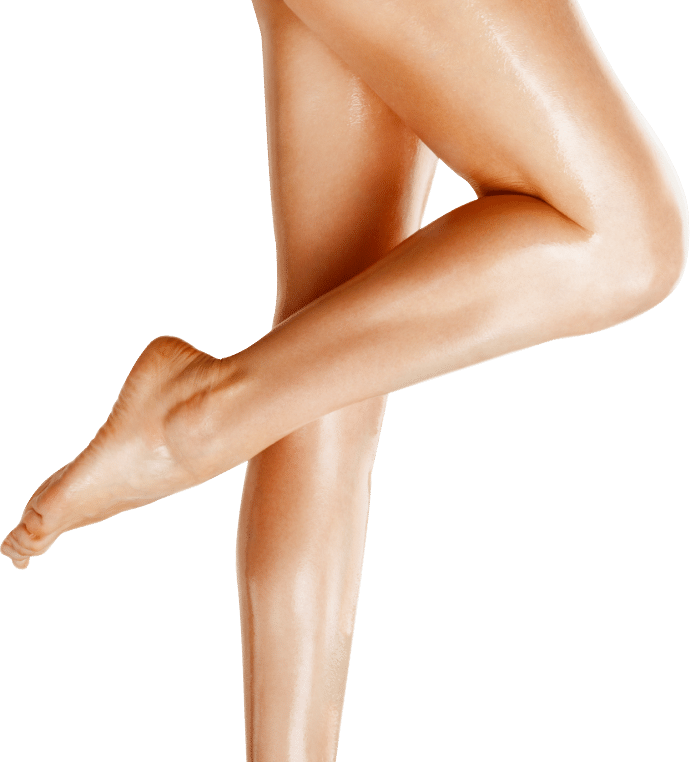 BOOK AN APPOINTMENT
Do you have any symptoms? Consult now with one of the Best Vein Specialist in New Jersey
Your information is encrypted and secure. By registering you confirm that you accept Terms and Conditions and Privacy Policy
What is the Vein Diagnosis and Treatment Process?
During the consultation, the vein doctor examines your leg veins, reviews your medical history, and discusses your symptoms to determine if you might have vein disease.

The vein specialist administers a vascular imaging test to visualize the blood flow in your leg veins. This confirms the presence or absence of vein disease.

The vascular vein doctor curates a personalized vein treatment plan to address your goals.

If you have chronic venous insufficiency, the vein doctor performs radiofrequency ablation, laser ablation, or venaseal. These procedures use laser, radiofrequency energy, or medical-grade adhesives to destroy the diseased vein, restoring optimal blood circulation.

If you don't have vein disease, or after the primary vein treatment, the vein doctor performs sclerotherapy or ambulatory phlebectomy. These procedures remove the visible spider and varicose veins from the skin's surface.
How can I Repair my Veins Naturally?
You can't repair your veins naturally. If you have chronic venous insufficiency, you must consult a reliable vascular vein doctor who can identify the diseased saphenous vein and seal it shut. That's because vein disease occurs when your vein valves malfunction or collapse, and there's no way to fix that with home remedies.
Online sources often recommend massages, essential oils, apple cider vinegar, and other techniques to treat spider veins and varicose veins. But all of these techniques are ineffective, and they're not backed by any clinical research. At most, these remedies may offer a placebo effect, but you can't rely on them to solve your vein problems.
While you can't "repair" or "treat" your veins at home, you can reduce the risk of vein disease or minimize the symptoms. Vein disease worsens when blood accumulates in your leg veins. You can make lifestyle changes to prevent the accumulation of blood and ensure optimal blood circulation, thereby alleviating your vein problems.
The following are some techniques to minimize the risk of vein disease:
Wear compression stockings, i.e., skin-tight stockings, to apply pressure on your leg veins.

Engage in exercises that work your calf muscles, such as running, swimming, and cycling, to encourage blood circulation into the heart.

Elevate your legs while sitting to make blood flow towards your heart.

Take short walking breaks every 30 minutes if you have a desk job.
The Spider Vein and Varicose Vein Treatment Center in New Jersey is led by a talented team of board-certified and Harvard-trained vein specialists. We always diagnose and treat the root cause of your vein problems to guarantee optimal and long-lasting results.
FEATURED POSTS BY VEIN DOCTORS
NJ Vein Doctors

Meet our team of New Jersey Vein Treatment Specialists
Vein Treatments are covered by most major medical insurances, including Medicare. Call us today to verify your insurance for FREE >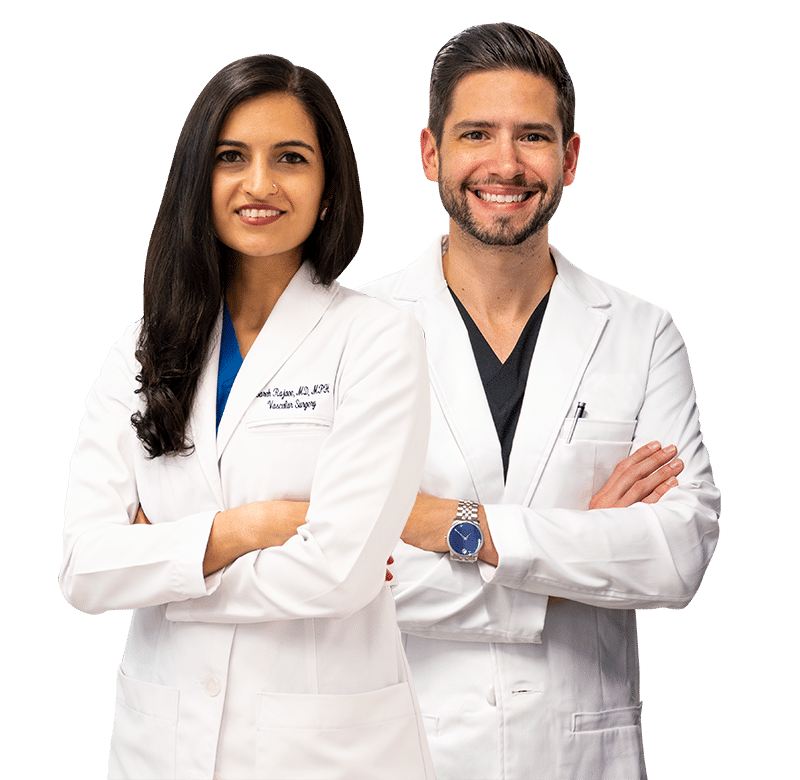 Meet our Team of Top Vein Specialists in New Jersey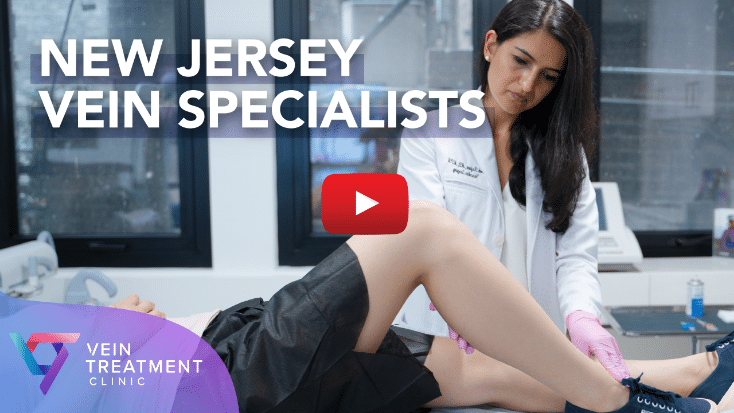 Slide One