Want to Learn About the Best Vein Center in Clifton? We've Got the Answers

Vein Treatment Clinic has 5-star ratings and reviews from all patients — so, yeah, we're the best vein center in Clifton, NJ.
Vein Treatment Clinic is a state-of-the-art vein center in Clifton, NJ, with an impeccable reputation — we provide minimally invasive vein treatment that concludes within an hour and causes no complications. Our exceptional vein doctor ensures our patients feel comfortable (physically and emotionally) throughout the procedure. The dedication to effective vein treatments designed to address the patients' unique needs has made us one of the best vein care centers in the region. But we're not merely trumpeting for ourselves — our impeccable reputation is backed by 5-star ratings and reviews from patients.
The following is one of our recent reviews: "I must say that the vein doctor is a true professional and has a wonderful team in her facility. I had 8 procedures done within a few months this year. I had ablation and sclerotherapy done on both of my legs. I had a very complex case of varicose veins, and she did a great job ridding them. I have a terrible phobia of needles, and the team did a great job keeping me calm and comfortable. After each procedure, she sent me text messages asking how I was feeling. I think this is a great way to show your patient that you truly are concerned about their well-being. She takes her time to examine you and does not rush you to leave. The team was really accommodating with having late hours available for me after work. The healing process was very fast and effective. The wait time was like 5-15 minutes tops, so these appointments were very quick."
Our rockstar vein doctors are board-certified and trained at Ivy League universities — they're also super friendly; say hi!
The primary reason for our exceptional track record is our brilliant board-certified vein doctor — Dr. Sareh Rajaee. As far as vein specialists go, we couldn't ask for a better vein physician — she takes the time to learn about all her patients, make them feel safe and comfortable, and curate a personalized treatment. She believes your vein treatments should be physically and mentally comfortable, which is why she explains each step of the vein treatment process in advance. She also stays in touch with her patients via texts after the treatment to ensure they recover properly without significant side-effects or complications.
Dr. Rajaee also happens to be one of the country's leading vein doctors because of an incredibly educational and training background. She's a board-certified vascular surgeon with a training background dotted with Ivy League universities, such as Harvard School of Public Health and Yale New Haven Hospital. She has years of experience performing hundreds of minimally invasive varicose vein treatments without complications. Her dedication and skills have established her as one of the country's leaders in vein care. She also loves meeting new patients — if you have any questions or concerns about your leg veins, please book an appointment and say hi!
Our comprehensive vein care starts with a deep diagnosis and investigation — we take a look under the hood and fix you up.
Most medical spas provide a cookie-cutter vein treatment based on a cursory examination of your leg veins. They observe your spider veins and provide sclerotherapy or laser therapy to remove the visible leg veins. However, the problem with that approach is that it leaves the potential underlying vein disease untreated, increasing the risk of recurrence. Our comprehensive vein care plan avoids that — regardless of how benign your spider veins seem, we always perform a deep investigation to determine if you have underlying venous insufficiency. If you have underlying vein disease, we address the root cause of your problems before providing cosmetic relief.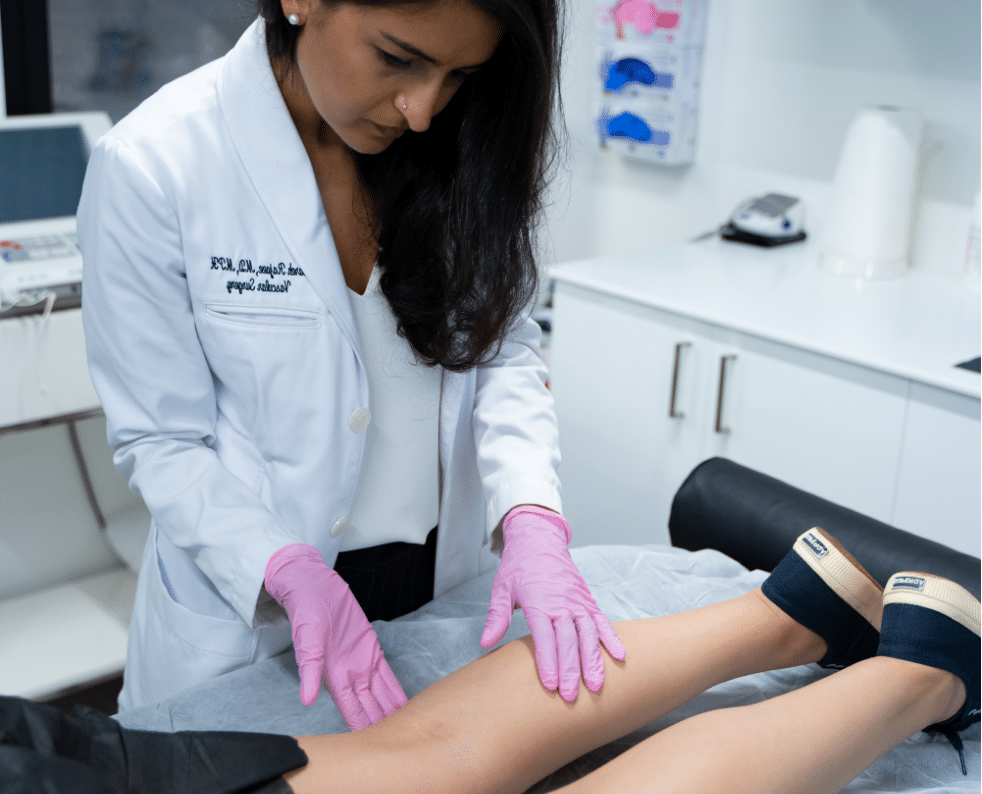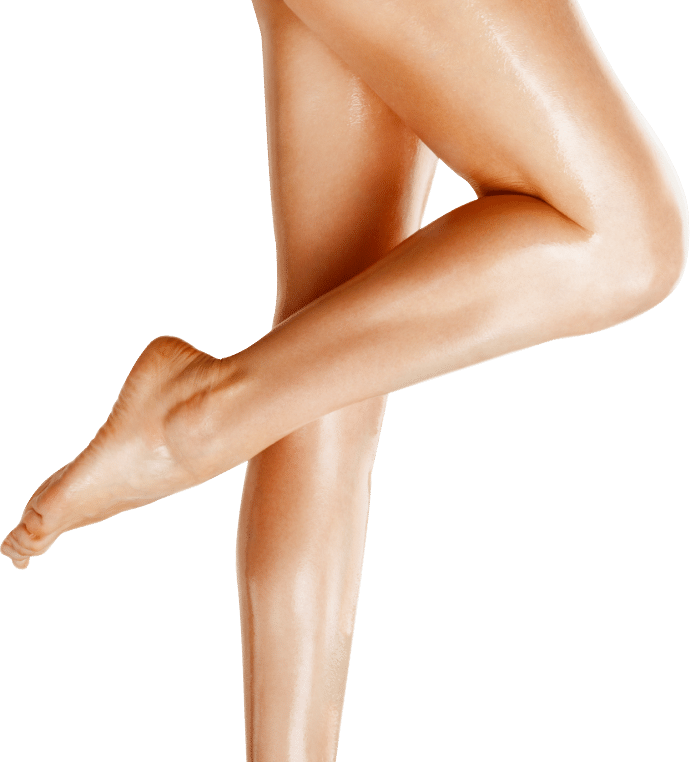 BOOK AN APPOINTMENT
Do you have any symptoms? Consult now with one of the Best Vein Specialist in New Jersey
Your information is encrypted and secure. By registering you confirm that you accept Terms and Conditions and Privacy Policy
We only provide minimally invasive vein treatments because surgeries are so 2000.
Vascular surgeries, such as vein ligation, venous bypass surgery, and vein stripping, are so 2000. literally. They used to be the primary vein treatments over a decade ago. But recent advances in medical technologies have made them obsolete — minimally invasive vein treatments are safer, more effective, and conclude within an hour with no downtime, making them more convenient. Despite the overall benefits of minimally invasive vein treatments, some vein centers still provide vascular surgery — VTC isn't one of them.
Vein Treatment Clinic only provides minimally invasive vein treatments, including radiofrequency ablation, endovenous laser ablation, VenaSeal, ambulatory phlebectomy, and sclerotherapy. If you have vein disease, we start you off with radiofrequency ablation, endovenous laser ablation, or VenaSeal — these procedures collapse the diseased saphenous vein to restore smooth blood circulation to your leg veins. If you don't have underlying vein disease, we inject a sclerosant fluid into your spider veins to make them shrivel, collapse, and get absorbed by the body, fading away from the skin's surface.
Our vein treatments conclude within an hour, tops, so you can resume your daily activities with no downtime.
You can book an appointment at Vein Treatment Clinic online!
​Vein Treatment Clinic is located at 1117 US-46 Suite 205, Clifton, NJ, just past the Ford dealership on route 46-E. The vein center is highly accessible to patients across New Jersey, especially since it's close to the garden state parkway and has plenty of parking spaces. For more information, please book an appointment online or call us at +1 862-899-8994.
FEATURED POSTS BY VEIN DOCTORS
NJ Vein Doctors

Meet our team of New Jersey Vein Treatment Specialists
Vein Treatments are covered by most major medical insurances, including Medicare. Call us today to verify your insurance for FREE >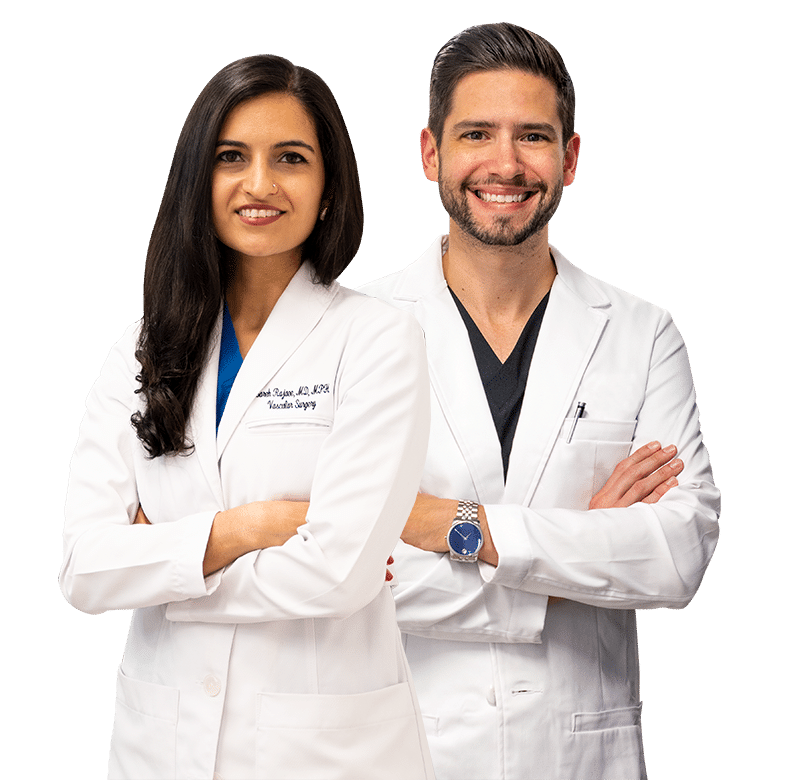 Meet our Team of Top Vein Specialists in New Jersey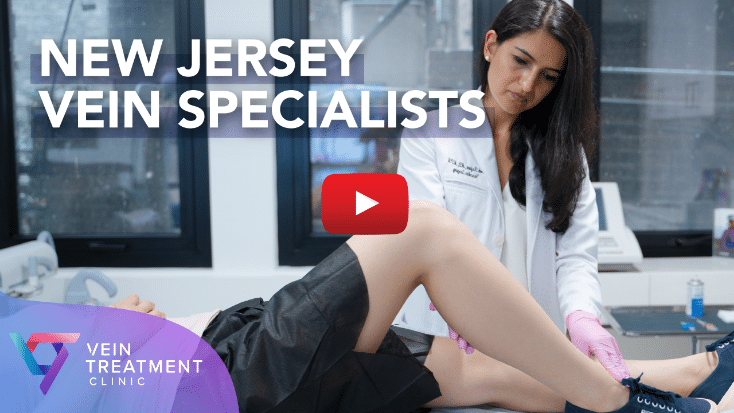 Slide One